Only when we lose our voice do we realize how valuable the ability to speak really is. Every day, this fragile organ allows us to communicate information and convey our emotions. Yet almost everyone has experienced voice loss at some point or other.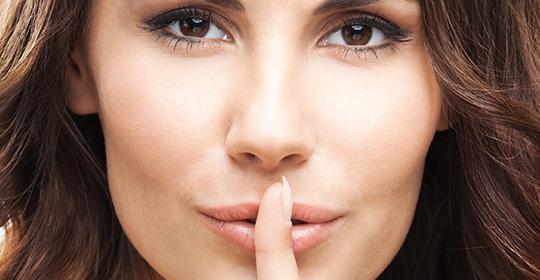 What is voice loss 
Aphonia, as it is known in medical circles, can be defined as a total or near total loss of voice sometimes involving pain. It results from abnormal swelling of the vocal cords, which are located in the larynx. The swelling prevents them from vibrating and producing sounds.
Causes of voice loss
There are many reasons that can account for loss of voice: 
•    Exposure to cold temperatures 
•    Excessive use of tobacco or alcohol
•    Excessive use of the voice (such as singing or shouting) 
•    Repetitive coughing
•    Fatigue 
•    Stress 
•    Pollution
•    Inflammation or viral or bacterial infection (cold, laryngitis, pharyngitis, sinus infection)
•    Gastric reflux 
•    Allergies 
•    Lesions (polyps, nodules, papillomas, tumours)
Treating voice loss
To treat voice loss, you need to know what caused it, if possible. After you've identified the trigger, you will be able to take the appropriate measures. For example, if it is due to a bacterial infection, proper medical treatment will most likely solve your voice loss problem.
There are various ways to recover from uncomplicated cases of voice loss (e.g. those caused by excessive use of the voice, such as singing and screaming). The first is to completely abstain from speaking to give the vocal chords a chance to rest and heal. 
While whispering might be tempting, it should also be avoided, since it produces undue air pressure on the vocal chords. If you absolutely must talk, do it slowly, gently and without straining.  
Another solution is to gargle with salt water mixed with a bit of lemon juice. Honey also has soothing properties. This old wives' remedy goes back decades. Try it! You have nothing to lose.
Finally, the pharmacy offers various types of medications, such as throat washes, lozenges, syrups and suppositories. But before choosing a product, talk to a health professional. Your family pharmacist, for example, can evaluate your case and recommend the best course of action based on your specific health situation and the information in your drug file. 
When to seek medical attention
While bothersome, loss of voice alone is most often benign and temporary. However, if it lasts more than one week or recurs repeatedly, see a doctor. You may need to be referred to an otorhinolaryngologist (ORL), a doctor who specializes in treating illnesses of the ear, nose and throat, all of which are interconnected. In certain cases, a consultation with a speech therapist may also be helpful. A speech therapist works on voice, speech and language rehabilitation. 
Preventing voice loss
Loss of voice can be prevented by taking good care of it. Start by drinking plenty of water to provide your throat and voice organs with adequate lubrication. It is also best to avoid the excessive use of coffee and alcohol, since these are irritating substances. Maintain an adequate level of humidity in your home or office and avoid excessive air conditioning and heating.
The golden rule is as follows: don't abuse your vocal chords. Rest your voice at the first signs of fatigue. That's the best way to avoid the hassles of aphonia.
Pharmacy services
If you have more questions about voice loss, speak with your family pharmacist for answers!