Why are vaccines important?
They are crucial for long-term and sometimes lifelong protection against preventable diseases.
Getting your vaccines protects not only yourself, but those around you by limiting the spread.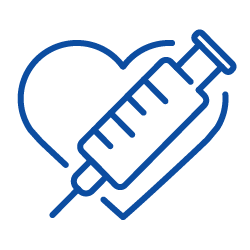 Preventable Diseases
A simple vaccine can minimize your chances to develop certain diseases such as zona, pneumococcal virus, tetanus, and HPV.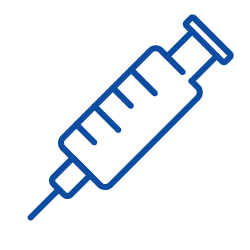 Travel Vaccines
Depending on your destination, some immunizations should be considered before and after your trip for maximum safety.