Suffering from sleep apnea is not without consequences. It is a medical condition that needs to be properly diagnosed and treated to prevent mild to serious complications both in the short term and over time.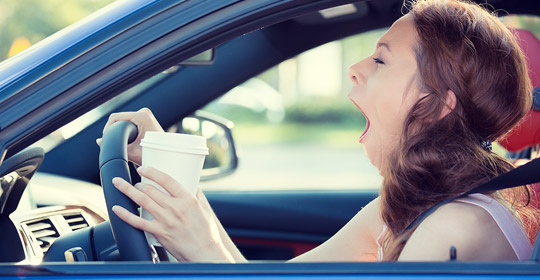 Short-term symptoms
Left untreated, sleep apnea can result in a variety of problems:
Excessive drowsiness
Fatigue
Headaches
Cognitive problems (poorer concentration and memory)
Irritability
Lowered libido
Sexual impotency
Since the condition affects concentration and alertness, it can lead to a greater risk of traffic accidents and to poorer performance at school or work.
In addition, if you are undergoing surgery, the anesthesia and pain medication administered during and after can significantly increase your incidents of sleep apnea and your risk of complications.  
Long-term complications
In the long term, sleep apnea is a risk factor for hypertension, strokes (cerebral thrombosis) and heart problems (heart attack, arrhythmia, etc.) due to the stress on the body caused by the lack of oxygen during breathing pauses. Obstructive sleep apnea may also play a role in the development or worsening of type 2 diabetes and depression.
In fact, sleep apnea in diabetics augments their risk for the various complications associated with type 2 diabetes, including retinopathy (eye disorder), nephropathy (kidney disease), neuropathy (nerve condition) and arteriopathy (disease of the small blood vessels).
Conversely, the following medical conditions increase the risk of suffering from sleep apnea:
Hypertension (high blood pressure)
Angina and arrhythmia
Depression
Myocardial infarct (heart attack)
Auricular fibrillation (heart rhythm disorder)
Paralysis
Diabetes
High cholesterol
Hypothyroidism
In sum, sleep apnea has a direct impact on a person's quality of life and lifespan. So if you think you may be suffering from sleep apnea, consult your doctor as soon as possible for the right diagnosis and appropriate treatment.
Pharmacy services
Do you think you have a sleep disorder? Your family pharmacists can help you identify the symptoms by means of a brief questionnaire.
Based on the results, they can refer you to health professionals trained to assess sleep apnea and give you information on the over-the-counter drugs and natural health products that promote sleep. Just ask! They're here for you!