You've heard it a million times: the sun is one of your skin's worst enemies! Since your face is always exposed, it is more at risk than the rest of your body. Here are a few tips to shield your complexion from those nasty UVA and UVB rays!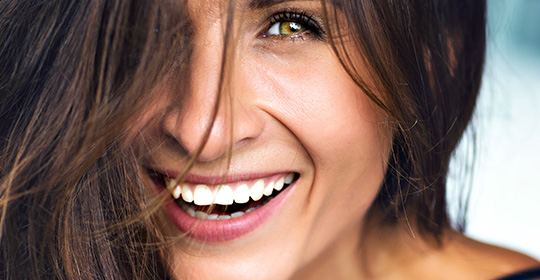 Which product is best for you? It's a matter of taste! 
Choosing the right sunscreen for your face, and for the rest of your body, can be quite a challenge. There's just so much selection out there! The important thing is to choose a product that protects from both UVA rays, which are responsible for premature skin aging, and UVB rays, which cause skin cancer. When selecting your product, pick one with an SPF of at least 30 and use it both in winter and summer. 
As for other factors, such as texture, scent, all-natural or not, it's really a question of personal preference and individual needs (sensitive, dry or reactive skin, etc.)!
Need help? Drop by and talk to one of our beauty consultants. She will inquire about any specific issues you may have and guide you to the best products for you. 
How to choose the right formula 
Cream, milk or lotion? Can't make heads or tails of it all? To shed light on the issue, here is some information on the differences among the various formulas.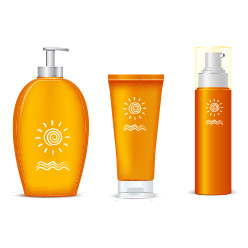 •    Creams: Rich and thick, creams moisturize skin well and protect it from ultraviolet radiation. 
•    Gels: Gels are refreshing upon application and penetrate the skin without leaving behind an oily film. 
•    Milks: Not as thick as lotions and creams, milks are lightweight and comfortable to wear. They are normally formulated for the body only. 
•    Lotions: In terms of texture, lotions are slightly thicker than milks. 
•    Sprays, mists and atomizers: Spray-on products are very light. They penetrate skin more quickly and are often waterproof and sweat-resistant. Mists are refreshing and there's no rubbing involved! Here's an important tip: Do not apply directly to your face. Spray the product into your hand first and apply the desired quantity with your fingertips. Otherwise you risk spraying it into your mouth, nose or eyes.
Good to know!
You can apply facial sunscreen in the morning before doing your makeup. While many of today's foundations offer a certain level of sun protection, they will not protect you all day long when applied in the morning. You'll still need to use sunscreen if you want to go outside at lunchtime, for instance.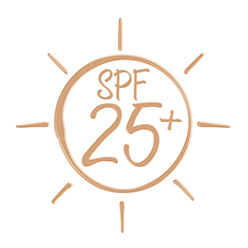 Sticks, handy and dandy!  
In recent years, sun protection in stick form has made its way onto store shelves. They often offer a very high SPF and are particularly well suited to the more sensitive overexposed areas and hard-to-reach places (e.g. eye contour, eyelids, ears, nose, forehead). There are also many sticks made just for lips – an often overlooked and neglected body part!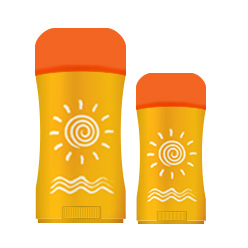 Sunscreen sticks are small enough to fit into your bag or back pocket. This makes them easy to access for touch-ups throughout the day on areas that need it most. How great is that for daylong excursions!  
Tip from a pro: make sure you choose a product that won't leave behind unsightly residue – you may not always have a mirror on you! Otherwise, just take the time to rub it in really well.
Pharmacy services
If you have any questions on sun protection products available in stores, talk to one of our beauty consultants.