Even if arthritis and osteoarthritis are two diseases in the rheumatism family, they shouldn't be confused, as they require very different treatments.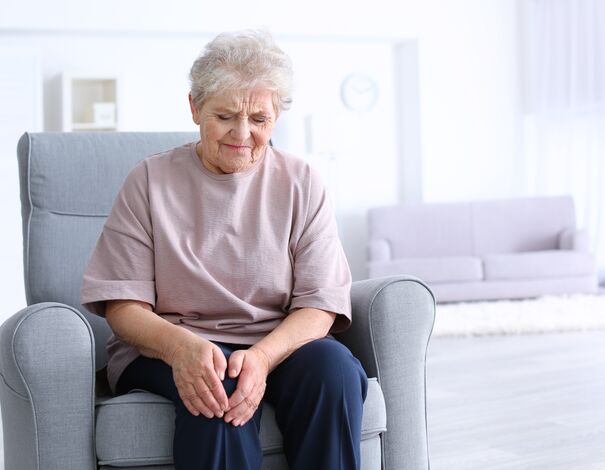 Arthritis or osteoarthritis?
Often erroneously thought to be osteoarthritis, arthritis is actually an umbrella term used for many joint conditions. The term "arthritis" does indeed cover many forms of arthritis, including the two most frequently confused: osteoarthritis and rheumatoid arthritis (RA).
 
What is Osteoarthritis?
Osteoarthritis is the progressive and irreversible deterioration of the cartilage and bone of the joints. This joint wear is normal and affects everyone, but becomes pathological when it generates symptoms. We don't know its exact cause, but the most recent research has shown it stems from the body's inability to repair damaged joint tissues.
Osteoarthritis can show up in any joint, but most frequently affects the:
Unlike RA, osteoarthritis does not necessarily present on both side sof the body at once. The joints having carried the heaviest weight or that were injured in the past are the ones most likely to get osteoarthritis. Similarly, obesity accelerates and aggravates osteoarthritis. Given the very nature of osteoarthritis, old age and normal use of the human body are also risk factors.
Osteoarthritic symptoms vary from one person to the next. They can include pain, stiffness and swelling, as well as a reduced range of movement in the affected joint. Unlike with RA, which brings a long period of stiffness in the morning, osteoarthritis patients often present pain that increases over the day and as they use the joint.
Osteoarthritis generally develops gradually, with slight or intermittent symptoms at first that worsen over time. Osteoarthritis can't be cured, but it is possible to control symptoms to reduce its impact on the patient's body and quality of life.
 
Rheumatoid arthritis: A rare autoimmune disorder
Rheumatoid arthritis (RA) is an autoimmune disorder, meaning that the patient's immune system mistakenly attacks the membrane covering his or her joints.
RA typically attacks the joints of the hands, wrists and feet, but all joints can be affected. It touches the joints on both sides of the body at the same time (e.g. both wrists).Inflammation can also extend to organs, including the eyes, heart and lungs. RA can therefore have repercussions on the whole body, not just the joints.
Symptoms include swelling, stiffness and pain in the affected joints. They vary over time and from one person to the next.This disorder can show up at any age, sometimes gradually, sometimes quite quickly. It also affects twice as many women as men. Smoking is one of the only controllable risk factors, as the others are genetic.
RA is a chronic illness that cannot be cured, but treatments do exist to slow its progression and relieve pain. 
 
Over-the-counter painkillers to relieve arthritic pain
It is possible to relieve mild  to moderate symptoms of osteoarthritis and RA with painkillers sold over the counter.
Acetaminophen (Tylenol® or store brands)
Acetaminophen is a good choice for relieving osteoarthritis when the pain is not too severe and when used at the recommended posology for osteoarthritis. It is not used for RA since it doesn't counter the inflammation that is at the source of the painful symptoms.
Even if acetaminophen is very safe, some people shouldn't take it, in particular those suffering from liver or kidney problems. Be sure to consult your healthcare professional to make sure acetaminophen is suitable for you.
Non-steroidal anti-inflammatory drugs (NSAIDs)
Ibuprofen (Advil®, Motrin® and store brands) and naproxen (Aleve® and store brands) are two non-steroidal anti-inflammatory drugs (NSAIDs) available without prescription. In addition to lessening the pain, like acetaminophen, they also act against inflammation (swelling). They are a good choice for relieving the symptoms of RA and osteoarthritis.

NSAIDs can be irritating for the stomach, so it is important to always take them with food and to never exceed the recommended dose and frequency. NSAIDs may not be right for all patients (for instance, those with heart disease, digestive issues or renal insufficiency).  Therefore, if you have health problems, check with your pharmacist or doctor before taking NSAIDs. 
Topical NSAIDs can also be used to ease the symptoms of osteoarthritis, depending on the affected area. Sold over the counter, diclofenac gel (Voltaren emulgel®) reduces pain and inflammation locally. Little is absorbed into the bloodstream, thus having fewer side effects and contraindications than oral NSAIDs. However, it is still important to discuss with your health professional before taking it.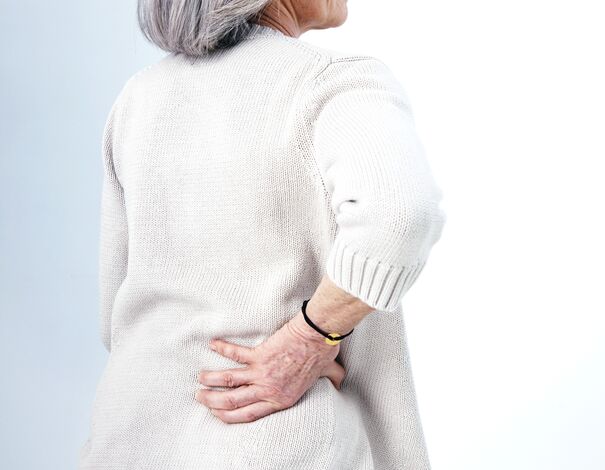 Pills, caplets, capsules: Which should you choose?
Painkillers are sold over the counter in a variety of dosage forms. 
"Liqui-gel" or gel capsules have a somewhat faster effect than pills or caplets.
Some products are designed to release the medication over a longer period than the regular product. This is the case for "arthritis pain" products.
You mustn't confuse "arthritis pain" and "joint pain" products. The latter may contain a second ingredient (a muscle relaxant) that won't help arthritic pain and is unsuitable for certain people.
Certain "nighttime" painkillers contain a sleep aid that is not suitable for some people.
Manufacturers regularly change their formulas and products. Be sure to take the time to carefully read the labels and don't hesitate to ask your pharmacist's opinion.
Important!
Many products contain acetaminophen or ibuprofen, particularly those sold for colds, flu and allergies. To avoid an accidental overdose, be sure to check the lists of ingredients for every product. When in doubt, consult your pharmacist. 
 
Beyond painkillers
When osteoarthritis symptoms are slight, they can most often be relieved with over-the-counter painkillers. However, when these are no longer effective, your doctor can prescribe various treatments, like prescription NSAIDs or injections into the painful joint. In very serious cases, it may be necessary to surgically replace the damaged joint by a prosthesis.
RA is a more complex disease than osteoarthritis and requires regular medical follow-up, often by a specialist. Its treatment usually requires medications to slow the disease's progression, taken in combination with medications to reduce pain and inflammation.
 
Natural products and other complementary treatments
Natural products
Many studies have examined the efficacy of glucosamine and chondroitin to relieve the pain of osteoarthritis. Findings are inconsistent: some studies observed a slight improvement in osteoarthritis symptoms, while others found none. Ask your doctor and pharmacist before you try such products. Even if they are natural products, they may not be suitable for you. 
Exercise
Physical activity is the first step in controlling osteoarthritis and also helps RA. Just getting the joints moving will bring benefits, reduce your pain and increase your mobility. When exercise is paired with weight loss, you'll notice even bigger benefits since reducing the load on your painful joint—your knee, for example—will mitigate osteoarthritic symptoms.
Heat
Heat therapy can help relieve pain. It is recommended to apply a warm compress (e.g. a Magic Bag® or hot water bottle) on the painful area for 10–15 minutes, repeating every 1–2 hours for a few days. A hot bath can also bring some relief. Before applying heat, consult your health professional so you're sure you aren't presenting any contraindications.
Relaxation, and stress and sleep management
Practising various mental techniques can break the cycle of pain. Among others, muscle relaxation exercises can help make some movements less painful and easier, while relaxation may lower the stress caused by your pain.
Finally, it is important to combat fatigue, which is one of the symptoms of chronic pain. If you have trouble sleeping, talk to your pharmacist. He or she can advise you on ways to improve your sleep hygiene and make sure your medication is adapted to relieve your nighttime pain.
​
Pharmacy services
Your family pharmacist can be a valuable ally in managing your pain. Consult him or her for help evaluating the intensity of your pain, to check the efficacy of your medications and, if necessary, make adjustments.
If you have trouble opening your medication bottles, ask your pharmacist for containers specially designed to be easier to open.  But be aware that these will not be childproof.
Many professional services are available at your pharmacy to help you manage osteoarthritis or RA symptoms: