Healthy weight, BMI and waist circumference
Body mass index (BMI) is not the only indicator of a healthy weight, because it does not take into account certain key factors. Waist circumference is another essential, complementary measure to be used along with BMI. Here's why.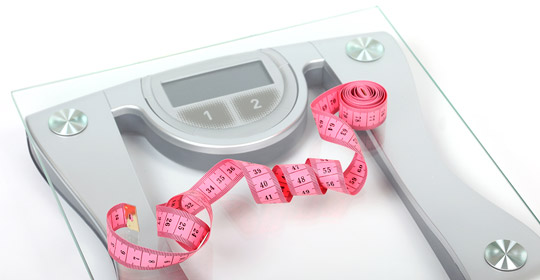 What is BMI?
The link between our weight and our health has been well established. In fact, many studies have shown that being overweight or underweight can both lead to health problems, such as hypertension, diabetes, high cholesterol, heart disease and stroke. 
There are different methods you can use to assess whether or not you are at a healthy weight. The first is BMI, a simple mathematical correlation between weight and height. Once calculated, it can be used to assess the risk of developing certain diseases over time.  
While BMI is a good indicator of a healthy weight, it does not take into consideration the distribution of fat on the body. This information is important, since excess abdominal fat has been associated with health issues, including high blood pressure, diabetes and heart disease. This is where waist size measurement comes in.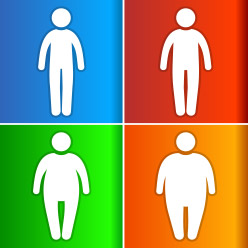 Waist circumference
Waist circumference, which is taken with a tape measure, is used to determine if you are carrying excess fat around the stomach. A waist circumference of more than 88 cm (35 inches) in women and 102 cm (40 inches) in men is considered as abdominal obesity. You can have abdominal obesity even with a normal BMI. In other words, someone with a pear-shaped figure will have a lower risk of disease than someone with an apple-shaped figure.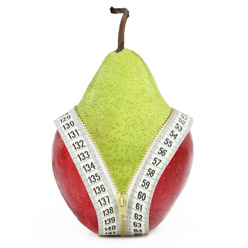 To  measure your waist circumference, stand up straight with your feet shoulder-width apart. Remove clothing from around your midriff and relax your stomach. Using your hand, find the top of your hip bone and place the tape measure just above that spot. Breathing normally, tighten the tape measure around your waist, without pressing it into the skin.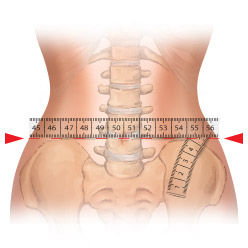 Waist Circumference 
Ideal
 Increased Risk
High Risk
Women
Men
Women
Men
Women
Men
< 80 cm
< 94 cm
> 80 cm
> 94 cm
> 88 cm
> 102 cm
< 32 in.
< 37 in.
> 32 in.
> 37 in.
> 35 in.
> 40 in.
Other factors to consider
Keep in mind that having a healthy weight does not necessarily make you immune to all disease. Other factors come into play: 
Age 
Use of tobacco or alcohol
Exercise
Diet
Family and medical history
These factors are important and will need to be considered when setting weight loss or weight maintenance goals.
Pharmacy services
For more information on BMI or waist circumference, speak to a Uniprix-affiliated pharmacist.
The information contained herein is provided for informational purposes only and is not intended to provide complete information on the subject matter or to replace the advice of a health professional. This information does not constitute medical consultation, diagnosis or opinion and should not be interpreted as such. Please consult your health care provider if you have any questions about your health, medications or treatment.