Quitting smoking is never easy. But once you succeed, you will enjoy immeasurable benefits to your health. Your pharmacist can be a valuable ally in your quest for a smoke-free life.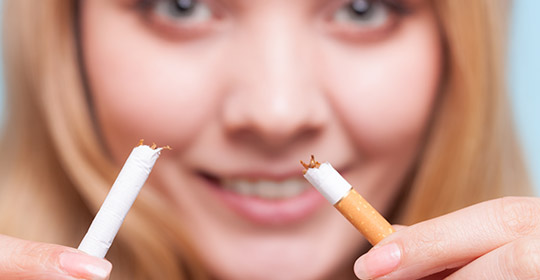 Statistics that speak volumes!  
When it comes to the benefits of quitting, the statistics speak for themselves. After only one year, ex-smokers' risk of developing heart disease is cut by half. After 10 years, their risk for lung cancer goes down 30 to 50 percent compared to smokers. After 15 years, the risk of coronary events is equal to that of a non-smoker.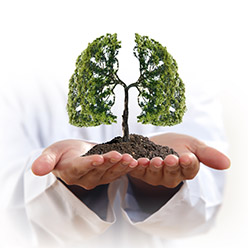 After only one smoke-free day, many benefits can be felt immediately. For example, your ability to taste and smell improves and your breath is fresher. One day is also all it takes for other positive health changes to occur: your lung capacity increases, your blood pressure goes down and your pulse returns to normal.
If you would like to quit smoking, you should know that the use of pharmacological aids has been proven to double the chances of success. They help you feel better physically as you focus on other factors, such as modifying and stopping your smoking habits and rituals.
Learning to resist a craving
Always keep in mind that a cigarette craving lasts only 5 minutes. By following these few tips, you'll be able to successfully tackle your cravings one at a time, until they disappear completely.
Here are a few examples:
Have a drink of water instead of a cigarette.
Practise relaxation or breathing exercises.
Keep your hands busy with a pencil, paperclip or stress ball.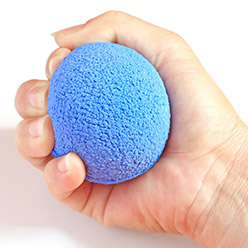 Pharmacological aids
Your family pharmacist can help you select the drug therapy that will be right for you. For example, he or she can prescribe a nicotine replacement therapy (NRT) if this is the best option in your case.
NRTs come in various forms: sprays, inhalers, lozenges, chewing gum and patches. They help reduce withdrawal symptoms by providing the body with some of the nicotine it craves.
Nicotine replacement therapies are one of the treatments your family pharmacist is authorized to prescribe. This service eliminates your need to see a doctor and entitles you to a reimbursement for the product.
Prescription medications
Other types of medications can also be prescribed as part of a smoking cessation program. These stop-smoking aids come in pill form and are available only by prescription. Before starting this type of treatment, you will need to see a doctor, who will assess whether it is right for you.
 
Bupropion (Zyban®) helps to reduce cigarette cravings and relieve symptoms of withdrawal. Since the effects of buproprion are not immediately felt, you must begin the treatment 7 to 14 days before your set quit day. The treatment lasts 7 to 12 weeks.
Varenicline (Champix®) targets the nicotine receptors in the brain, which are responsible for the addiction. It reduces the intensity of cigarette cravings. To be effective, the treatment must last at least 12 weeks.
It is best to start varenicline therapy 1 or 2 weeks before your quit date to ensure its effectiveness. If you have not yet decided on a quit date, you can still start taking it and then quit smoking between the 2nd and 5th weeks of treatment.
Pharmacy services
Even if you have just started thinking about quitting, you can always talk to your family pharmacists for support and guidance in your journey toward a smoke-free life. 
Your pharmacists can prescribe* can prescribe medications for certain minor health problems, including NRTs for smoking cessation, when no diagnosis is needed.  
A consultation will be required to make sure you meet the prescribing criteria. To avail yourself of this service, you may need to book an appointment with your pharmacist. Ask a member of the pharmacy team for more details. Some Uniprix-affiliated pharmacies also offer an online appointment booking service. To locate the store nearest you providing this service, click here.