Pregnancy and breastfeeding give rise to many questions among new moms. Learn the answers to these questions by reading our FAQ!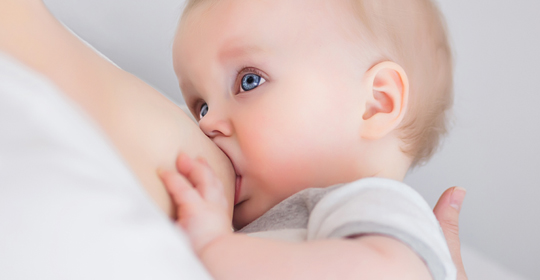 Questions on pregnancy
Is folic acid important during pregnancy?
Yes, absolutely! Folic acid plays an essential role in the growth of maternal and foetal tissues. Among other things, it prevents neural tube defects and various other anomalies (lips, heart, urinary tract and limbs).
According to the Society of Obstetricians and Gynaecologists of Canada, the majority of women should take a multivitamin with folic acid (0.4 to 1.0 mg) every day at least 3 months before conception and during pregnancy, the post-partum period and breastfeeding. Women with a specific health issue (diabetes, epilepsy, a family history of neural tube defect) should consult a health professional to find out how much folic acid they need every day.
Your family pharmacists are authorized to prescribe prenatal folic acid supplements, vitamins and minerals to most women. Speak with a pharmacist to learn if this option is available to you and to determine the daily folic acid dose you need.
To avail yourself of this service, you may need to book an appointment with your family pharmacist. Ask a member of the pharmacy team for more details. Some Uniprix-affiliated pharmacies also offer an online appointment booking service. To locate the store nearest you providing this service, click here.
Good to know!
Since 1998, folic-acid fortification of white flour, pasta and cornmeal has been mandatory in Canada. The goal of this measure is to increase the overall intake of folic acid in order to lower the risk of neural tube defects in babies.
I have recently become a vegan and now only drink soy milk. While I am pregnant, should I make an exception and drink cow's milk?
Pregnant women who are vegetarian or vegan must make sure they get enough calcium, vitamin D, iron, B12 and zinc. If cow's milk isn't part of your diet, you need to get calcium from other foods, such as sesame seeds, tofu and beans. Supplements may be necessary to help you meet your daily requirements, especially if you are vegan. However, most soy drinks are enriched with essential vitamins and minerals, including calcium and vitamin D. If you have questions about your diet, talk to a nutritionist.
There are pregnancy tests that indicate how far along you are. Are they reliable?
All store-bought pregnancy tests must meet strict quality standards in order to be sold, making these products reliable. For greater accuracy, however, a blood test is recommended.
Should I avoid over-the-counter drugs, natural health products, vitamins, herbal teas and other supplements during pregnancy?
Many drugs can be taken during pregnancy. Just be sure to consult your family pharmacist or doctor before you do, since the stage of pregnancy can influence the treatment selected for you. Your pharmacist will weigh the health risks to you and your baby versus the treatment's benefits. The golden rule is to always seek the advice of a health professional, doctor or pharmacist before using any prescription or non-prescription drug. The same goes for natural health products, vitamins, herbal teas and other supplements, even if you think they seem harmless.
Can I use nicotine replacement therapy (NRT) like the "patch" during pregnancy?
It is important for pregnant women to be aware of the benefits of quitting smoking. Women wishing to quit should receive the support they need throughout the process. However, drug-free measures are better options during pregnancy.
If these methods do not work, it is best to speak with your family pharmacist or doctor to obtain appropriate follow-up and, if need be, a prescription for an NRT.
If I develop gestational diabetes, am I more likely to have diabetes after giving birth?
In most cases, the answer is "no." The cause of gestational diabetes is related to the placenta. During pregnancy, it produces hormones that modify the action of insulin. In some women, this can result in a rise in blood sugar levels. Gestational diabetes often develops at the end of the 2nd trimester or in the 3rd trimester. From 3 to 20 percent of pregnancies trigger this type of diabetes, which can affect both mother and child. It generally resolves after childbirth. Women who have had gestational diabetes are more at risk for it during another pregnancy. They are also more susceptible than others to type 2 diabetes.
Questions on breastfeeding
Are there drugs to stimulate milk production?
Yes, certain medications can be prescribed to increase milk supply to meet baby's demand. Domperidone is the most commonly prescribed medication since it is generally well tolerated. The dosage will vary from one woman to the next. Its effect can normally be felt within the first few days of treatment and reaches its peak after 2 to 3 weeks. Treatment generally lasts 3 to 8 weeks. The doses are then gradually reduced until the medication is stopped completely.
Good to know!
Domperidone was not made to increase milk supply, but to treat gastrointestinal problems. In Canada, it is not marketed as a lactation aid. While the manufacturer does not list this as one of its uses, it can still be prescribed for this purpose.
Can you get pregnant while breastfeeding?
Yes. Breastfeeding is a reliable form of birth control only if ALL of the following conditions are met:
•    The baby is under 6 months old
•    The baby is exclusively breastfed (no other type of milk being given, no breast pump being used)
•    The baby feeds at least every 6 hours, no more than 6 hours apart, both day and night
•    The mother has not had her menstrual period since the birth of her child

Are there products to help soothe cracked nipples?
You'll find at your local drugstore, various products, including lanolin, which soothe and prevent cracked nipples by moisturizing and protecting the skin in that area.  Hydrogel pads can also be used to alleviate pain and promote healing. If an infection develops, your doctor can prescribe a product to treat it. The best way to prevent nipple soreness is to make sure your baby is latching on properly when nursing. If you need help, talk to a lactation consultant or visit the breastfeeding clinic at your CLSC.
My breasts are engorged and painful. Are cabbage leaves just an old wives' tale?
If engorgement is the issue, make sure you feed your baby often in order to completely empty both breasts. As for cabbage leaves, they could help to reduce engorgement (but this has not been scientifically proven). The application of hot compresses to the breasts is generally recommended.
Pharmacy services
If you need advice on pregnancy or breastfeeding, talk to your family pharmacists! They can answer many of your questions or, if necessary, recommend other helpful resources in your community.