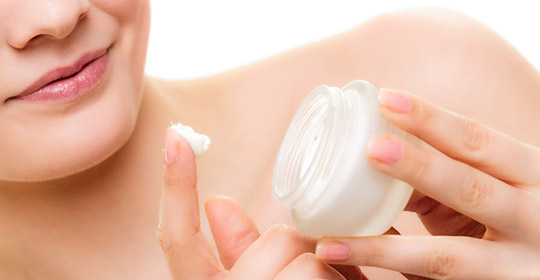 Dry skin is not necessarily lacking in water, but rather in oil – or sebum. While sebum has a bad reputation, it plays an important role in protecting your skin: it lubricates it, boosts its elasticity and serves as a barrier that slows down the loss of water.
Causes
Dry skin is due to the under activity of the sweat glands and sebaceous glands. Many external factors can also cause temporary dryness of the epidermis:
Cold temperatures or hot, dry climate
Excessive sun or wind exposure
Heating in homes during winter
Hot baths
Frequent use of soaps or fragrances, especially those containing alcohol
Certain medications
Complications
If you tend to have dry skin, be sure to adopt a regimen that involves moisturizing and nourishing your body well every time you bathe or shower. In fact, neglecting the issue or adopting an inadequate skin care routine can cause a series of problems, such as:
Cracked skin, leaving it more vulnerable to bacteria, toxins and impurities
Flakes and fine lines
A rough appearance
Skin discomfort and sensitivity
Older-looking skin
Difficulty in applying makeup
You should know that while dry skin does not cause wrinkles, it can make them more visible. Wrinkles are, in fact, due to aging, heredity and exposure to the sun.
Solutions
Here are a few ways to prevent or alleviate the problem of dry skin:
Maintain an adequate level of humidity in your home
Drink plenty of water
Use sun protection
Get enough sleep
Manage your stress level
Avoid hot baths and showers
Choose soaps made with moisturizing agents such as glycerin.
People with all skin types should apply generous quantities of moisturizer on a regular basis. This helps skin rebuild its protective barrier so it can better retain moisture. For dry skin, the best creams are those containing rich and nourishing ingredients, such as:
Certain antioxidants (e.g. vitamins A and E) are also recognized for their hydrating properties.
If over-the-counter products do not work for you, consult a health professional. Dry skin can be related to other health problems, such as eczema or psoriasis.
Pharmacy services
If you have any questions regarding skin care, consult our dermo-cosmetics consultants! They can help you select the products that suit you best.