Did you know that you can now enjoy safe, anti-aging treatments conveniently offered at many Uniprix dermo-cosmetic centres? As real estate agent Annie Lavoie discovered, ENDERMOLIFT is the perfect skin care treatment.
One woman's personal endorsement! 
"As a woman and as a professional working with the general public, I find that appearance is important nowadays, whether we like it or not.
I'd say that over the past few years, my face has started to show signs of aging: expression lines, frown lines, crow's feet, laugh lines and lip lines. And that's saying nothing of those infamous bags under my eyes or my skin's lack of firmness and radiance.
Like many women, I thought about getting injections, consulting a plastic surgeon, but I have to admit, I'm a bit scared of that type of thing, and of course it's expensive too!
But one day, when I stopped at Uniprix to buy my skin care products, I talked to my beauty consultant about it.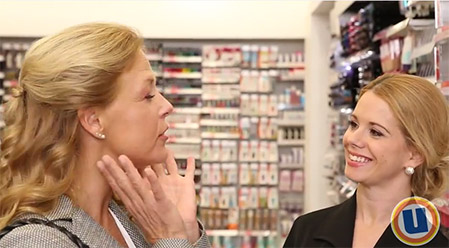 And what she said came as a surprise! I found out that Uniprix now offers an anti-aging facial treatment. It's called the Daniele Henkel to go treatment.
Yes, that's right… Danièle Henkel, the well-known Quebec businesswoman!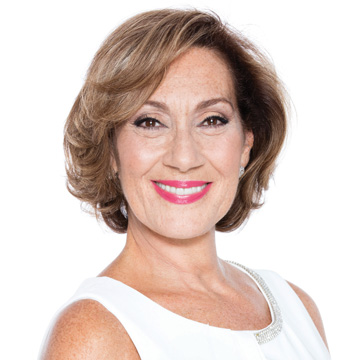 The treatment is truly innovative. It's 100% natural, which means no injections or plastic surgery, and absolutely no pain. And its effectiveness has been scientifically proven. I can assure you it didn't take long to convince me to try it so I could see the results for myself!
I settled into the lounge chair in the Discovery Beauty Experience area. It's a private yet open setting used exclusively for treatments.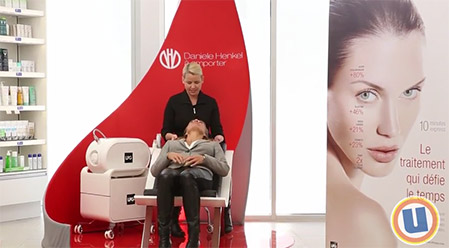 And the consultant began treating my skin. It was pleasant and relaxing. A bit like a gentle massage. After only 10 minutes of the treatment, I saw that my face looked like it had been given a radiance boost. I couldn't believe it! I looked as if I were five years younger!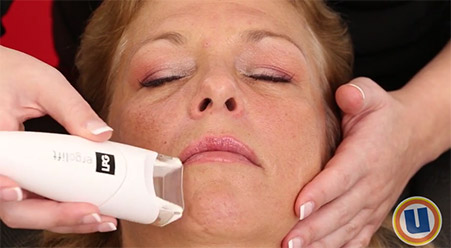 To have healthier looking and younger looking skin in such a short time! Well, I was won over. So I decided to treat myself and I bought myself a subscription!
The Daniele Henkel method at Uniprix: it's easy, it's affordable, but more important, it works!"
Pharmacy services
To learn more about the Daniele Henkel anti-aging treatments, speak with your beauty consultant. She will be more than happy to answer your questions. 
Looking for more helpful health and beauty tips? Interested in receiving special offers? Click here and sign up for our newsletter today.