Exclusively at Uniprix

Haven't we all glanced in the mirror and said to ourselves: "If only I could, I would touch up this or that." We think about it, but money issues or fears about plastic surgery, injections and other similar procedures hold us back. Not to mention the lack of free time in our jam-packed agendas. Well, set your cares aside, because we have the answer!    
An accessible, innovative treatment  
You can now easily access safe anti-aging facial treatments right in the comfort of Uniprix dermo-cosmetic centres.* ENDERMOLIFT LPG® by Daniele Henkel to go™ is the ideal care procedure: 
100% natural
No surgery, no injections
Painless
Risk-free
Plus, its effectiveness has been scientifically proven. Recognized by Health Canada (licence #91826), ENDERMOLIFT LPG®  is also the first medical technique to be approved by the U.S. Food and Drug Administration.
A specially trained dermo-cosmetic consultant begins by partially removing your makeup (without water) and briefly assessing your skin.  She then proceeds with the treatment in a warm, intimate and private yet open setting. 
The treatment itself involves a gentle massaging action that redensifies the skin and stimulates the natural production of collagen and elastin. In only 10 minutes, you will begin to see youth-enhancing effects. Fast, relaxing and available with or without an appointment!

An instant burst of radiance!
Rejuvenated skin is now an option for everyone – both men and women. Ideal for a special occasion, like a first date or a wedding, or to keep your complexion looking fresh on an ongoing basis with regular treatments, ENDERMOLIFT LPG® by Daniele Henkel to go™ offers a multitude of advantages:
Denser skin 
Increased production of collagen and elastin 
Firmer facial contours
Replenished lines and wrinkles
More radiant complexion
Revived eye area
Redefined cheekbones
Slimmer double chin
Plumper lips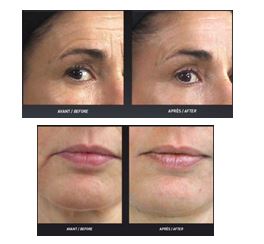 You can also maximize the results of the treatments and extend the benefits of your Daniele Henkel to go™ experience by using the special anti-aging products for your face, eye area, neck and décolleté.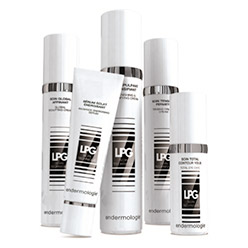 Pharmacy services
To take advantage of the youth-restoring facial treatments by Daniele Henkel to go™, speak with your Uniprix beauty consultant. She will be more than happy to answer all your questions. Only at participating stores.
Looking for more helpful health and beauty tips? Interested in receiving special offers? Click here and sign up for our newsletter today!