Facial serums: To each her own concentrated solution! 
Have you been tempted by the rows of facial serums now lining store shelves? Many of us still hesitate to add these products to our beauty routine. But here's why we should all be using a serum, no matter our age.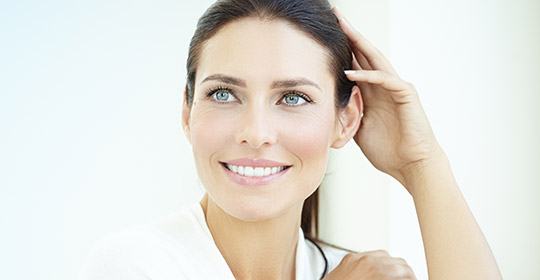 Youth in a bottle   
Serums all have one thing in common: they contain ultra-concentrated ingredients. They boast relatively high concentrations of active ingredients with various properties: moisturizing, nourishing, perfecting, brightening or anti-aging. Generally formulated as a gel or lotion, serums penetrate skin quickly and easily, leaving it looking healthier and more youthful over time.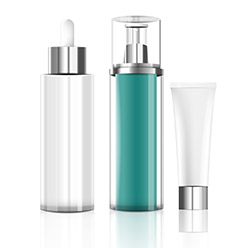 Good to know! 
A serum is not a substitute for your daily moisturizers; it is a complement to them. In the evening, apply it to clean, dry skin, just before your night cream. For maximum impact, use it in the morning underneath your day cream, as well. You can also use more than one serum at a time (e.g. anti-aging, dark spot corrector, etc.) to address different skin care issues.
In addition, some 2-in-1 products combine the deep penetrating action of a serum with the moisturizing power of a day cream. 
Choosing the right serum for your age
Contrary to what some may think, serums are not just for mature skin. In fact, young women can also take advantage of their beneficial properties. It's never too soon to start taking good care of your skin!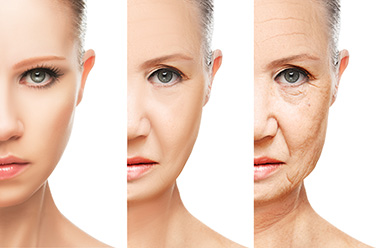 At 20
Choose a hydrating, antioxidant serum. Use it when your skin needs it, for example, when it is extra dry from exposure to sun, cold, air conditioning or wind. It will not only moisturize your skin, but also preserve its youthfulness thanks to the antioxidants that neutralize the effects of environmental factors. 
At 30
Choose an anti-wrinkle, antioxidant serum. Use it to strengthen your skin's moisture barrier and preserve the luminosity of your complexion, but also to prevent the appearance of fine lines and wrinkles. 
At 40
Choose an anti-wrinkle, firming and smoothing serum. Use it to improve firmness and counter the loss of elasticity of skin, which is due to reduced collagen production associated with aging. 
At 50
Choose a comprehensive anti-aging serum with brightening properties. Use it for the in-depth treatment of all visible signs of aging: wrinkles, age spots, loss of elasticity, firmness, density, etc. 
Pharmacy services
Need help finding the product that is right for you? Drop by one of our sales location. Our dermo-cosmetic consultant  can analyze your skin and identify your skin care needs.
Looking for more helpful health and beauty tips? Interested in receiving special offers? Click here  and sign up for our newsletter today.