As consumers, we are increasingly aware of the impact of our choices. We strive to promote responsible consumption, by choosing products that are healthy for us and for the environment.  Here are 3 small steps to help you make healthy, sustainable and ethical consumption choices.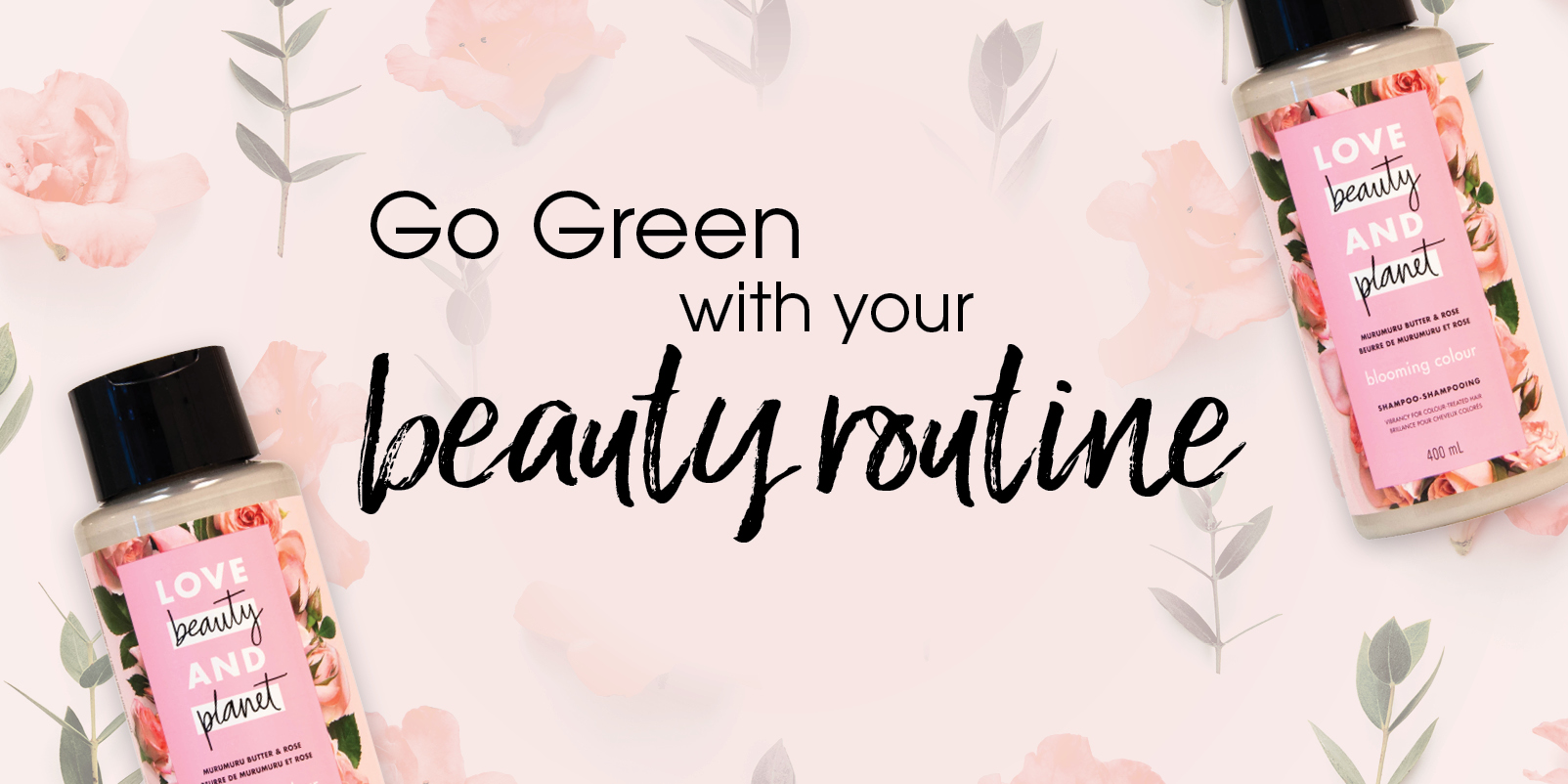 1. Waste less by thinking long-term 
Choose good quality products that will last longer and use them until the end of their useful life.
2. Choose products that are good for you and for the environment
A growing number of major companies are going green including beauty products. More and more products carry the "biodegradable", "eco-responsible" and "fair trade" seals. These options can help you make informed purchasing choices.
3. Reduce waste each and every day
Responsible consumption includes recycling, using reusable bags and adopting zero waste initiatives. By choosing products that are waste-free, compostable or recyclable, it is possible to reduce the amount of garbage we produce every day.
Spotlight on Love Beauty and Planet products
The journey of Love Beauty and Planet is guided by a holistic approach that encompasses the entire product life cycle. By giving careful thought to each aspect, from ingredients to packaging, Love Beauty and Planet is performing #smallactsoflove to make you look beautiful while showing love for the planet.
 #smallactsoflove for you:
Safe for sensitive skin
No dyes
No parabens
No silicones
#smallactsoflove for the environment:
100% vegan
Ethically sources fragrances
100% recyclable packaging with a special adhesive that allows the label to be easily removed during the recycling process, thus giving bottles a second life
No animal testing
Organic
Sustainably sourced
Come in store to discover the complete line of hair and skin products: shampoo, conditioner, nourishing treatment, body wash and lotion.
Love for the planet… And for your hair!
Love Beauty and Planet products enhance your hair's natural shine while being mindful of the planet.  Explore the seductive fragrances of the 6 collections, developed for all hair types.
Discover a vibrant hair care duo: Blooming Colour shampoo and conditioner

Developed for colour-treated hair, the Blooming Colour shampoo and conditioner gently clean and smooth hair, and improve fiber alignment.The rich moisturizing power of Amazonian murumuru butter preserves the shine of colour-treated hair and gives it a healthy lustre. Infused with hand-picked Bulgarian rose petal oil, this collection offers a delicate and feminine fragrance that exudes fresh floral notes.
Let our beauty advisors show you the different collections and use this coupon to treat yourself to the one that makes your heart flutter. It's all good… for you and for the planet!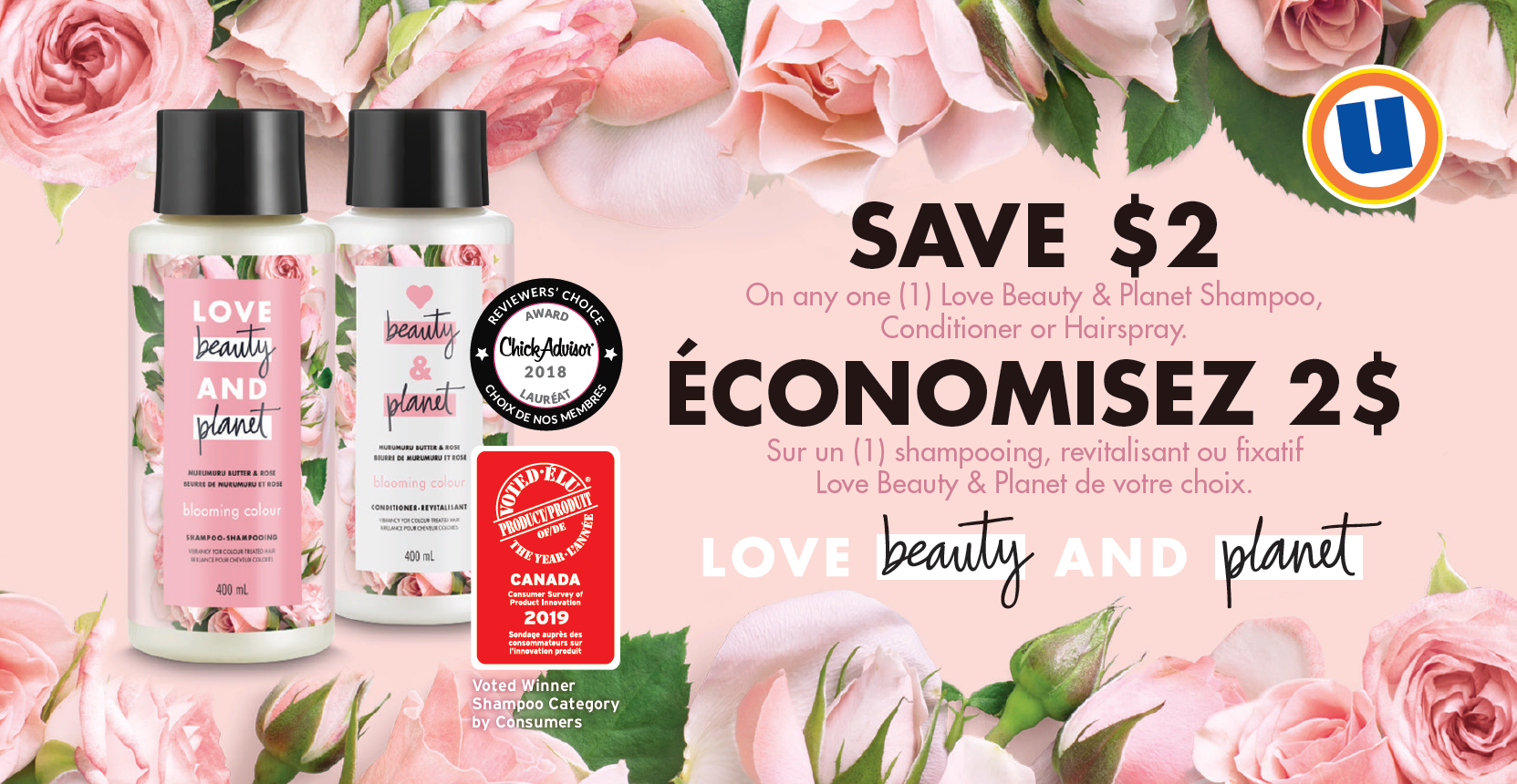 ---
This publication is a collaborative effort sponsored by Love Beauty and Planet.