Sure, the warm rays of the sun feel good, but the fact remains that sun isn't good for your skin. Not only does it lead to premature skin aging and the appearance of brown spots, it also increases your risk of skin cancer. To protect your skin from the harmful effects of the sun, it is an excellent idea to get in the habit of incorporating a sunscreen that effectively blocks UVA and UVB rays into your daily skincare routine.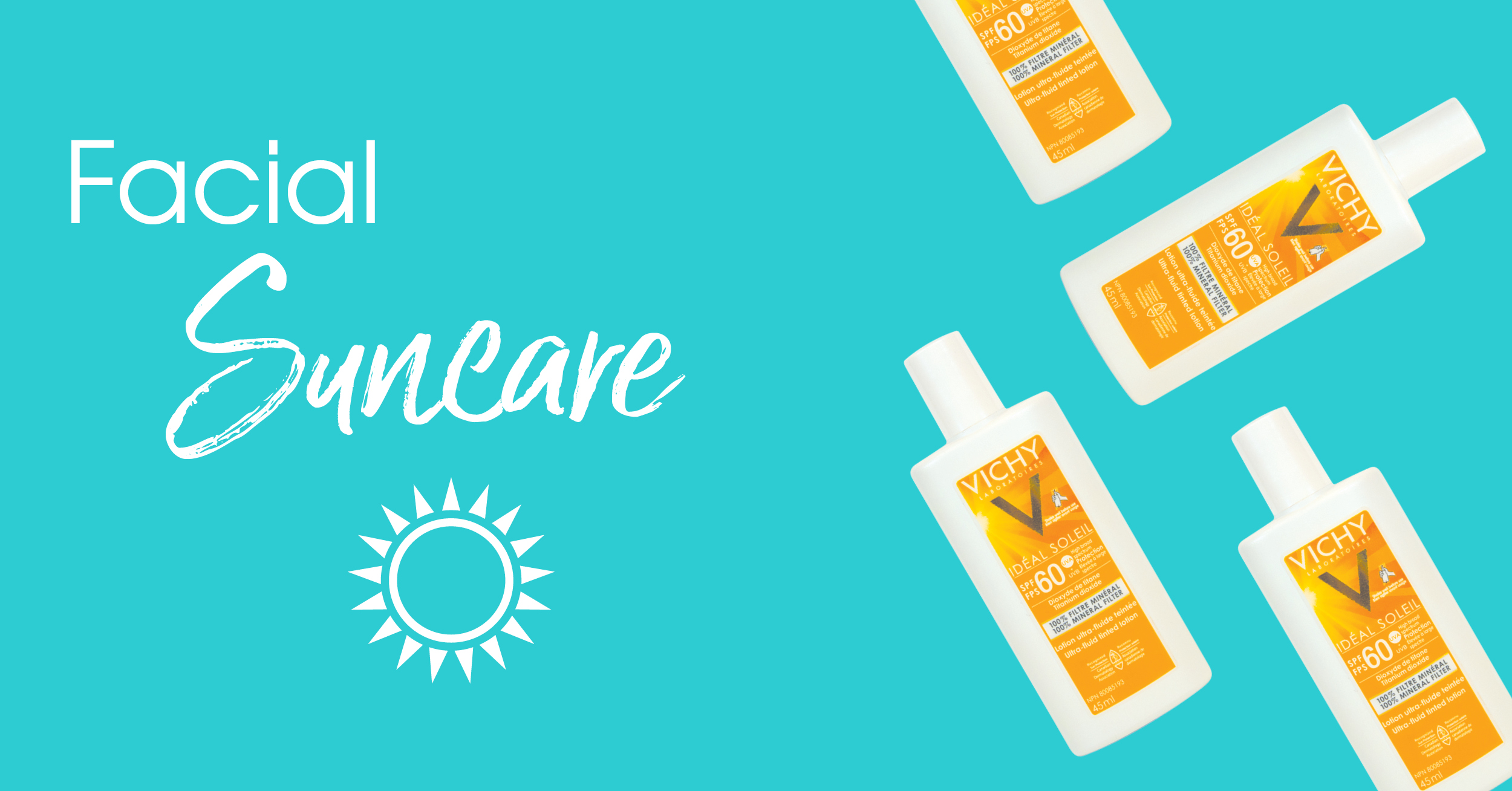 But with the vast array of products available on the market, how do you decide which product is best for you?
Start by choosing the type of UV filter
Sunscreens contain filters that protect the skin against ultraviolet (UVA and UVB) radiation. Filters are substances able to transform or reflect UV rays. There are two main types of filters: synthetic (chemical) and mineral.
Synthetic filters work by absorbing and transforming UVA or UVB rays to render them harmless. Often, a single product will contain several filters in order to provide effective broad-spectrum (UVA and UVB) protection.
Here are a few examples of filters that are effective against UVA or UVB rays:
UVA only: Avobenzone, Mexoryl SX, Oxybenzone
UVB only: Homosalate, Octocrylene, Octisalate, Octinoxate, Oxybenzone
UVA and UVB: Mexoryl XL, Tinosorb S
Sunscreens that contain this type of filter must be applied at least 20 minutes before exposing skin to the sun.
Mineral filters are mineral-based substances that form a reflective barrier on the surface of the skin, reducing the ability of UVA and UVB rays to penetrate. There are two types: zinc oxide (the same ingredient used to protect babies' bottoms) and titanium oxide. Mineral sunscreens protect skin from the moment they are applied.
It used to be that mineral sunscreens would leave a white film on the skin, but in today's suncare products, the mineral particles are much finer and are often tinted, leaving no white residue at all.
Products with a mineral filter often contain other ingredients with additional protective properties, such as vitamin E, which is known for its antioxidant characteristics. This vitamin helps neutralize free radicals forming in the skin as a result of exposure to UVA rays and contributing to premature skin aging. It also acts by improving your skin's natural ability to protect itself against UV radiation.
Whether they contain synthetic or mineral filters, suncare products are safe and generally well tolerated. If you have very sensitive skin, test the product first on a small patch of skin to ensure your it doesn't react to it.
Look for certain characteristics for facial suncare
You'll find dozens of sunscreens on pharmacy shelves. In addition to the type of filter, here are a few other characteristics to look for when shopping for a suncare product to add to your daily routine:
SPF of at least 30
The mention "Broad Spectrum Protection" or the UVA logo (UVA in a circle)
Fluid, easy-to-apply texture
Hypoallergenic, fragrance-free, paraben-free
Non-comedogenic
Water resistance of at least 40 minutes
If you have oily skin, look for a suncare product designed specifically for your skin type.
In the spotlight:
 
VICHY IDÉAL SOLEIL ULTRA-FLUID TINTED LOTION SPF60, a great addition to your skincare routine
A good way to remember to apply sunscreen is to make it part of your beauty routine! Here are four simple steps for using sunscreen on your face, a part of your body that needs year-round protection:
Cleanse face.
Apply moisturizer.
Apply sunscreen, taking care to cover all skin that will be exposed to the sun.
Tip: Add a few drops of foundation to your tinted sunscreen to get the perfect tone for your skin!
Reapply every 2 hours when out in the sun.
If you need help choosing a sunscreen, one of our beauty consultants will be happy to help.