According to the World Health Organization (WHO), 92% of the world's population lives in places with too much air pollution.[1] In addition to affecting people's health, pollution causes visible damage to skin. This article will help you learn how to boost your natural defenses against free radicals and reduce the effects of oxidative stress, such as the premature aging of skin.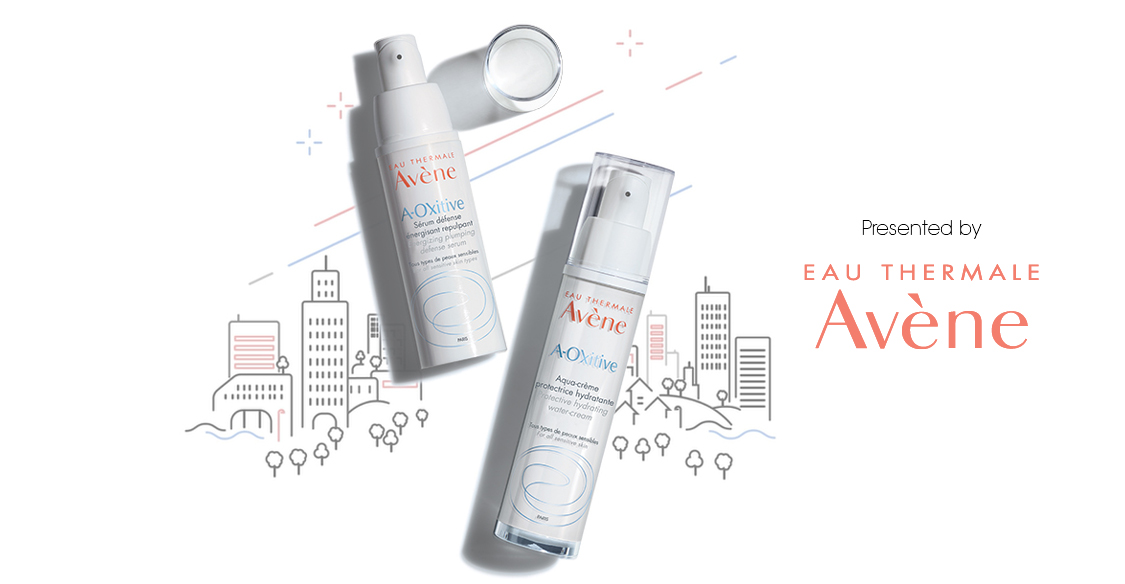 What is oxidative stress?
Free radicals are unstable molecules from the oxygen we breathe and are essential to life and to health. However, when there are too many of them in our bodies, they damage our healthy cells. This is called oxidative stress, a natural phenomenon that keeps the body from defending itself adequately against inner and outer attacks.
Causes of oxidative stress: Environment and lifestyle
Pollution outdoors and indoors (air fresheners, scented candles, etc.)
Exposure to blue light (computer screens, cellular phones, tablets, etc.) and ultraviolet light
Chronic stress
Excessive alcohol consumption
Smoking
Imbalanced diet (high in fats and low in antioxidants)
Ingestion of pesticides and food additives
Sedentariness or over-exercising
Genes and aging also contribute to oxidative stress.
What does oxidative stress do to your skin?
Oxidative stress has been linked to many chronic illnesses, including diabetes. This phenomenon also has a major impact on skin, since it causes premature aging.
Observable effects on the skin
Dull complexion
Dilated pores
Fatigued skin
Wrinkles and lines
Loss of firmness
How can you prevent the effects of oxidative stress?
It's entirely possible to reduce the impact of oxidative stress on skin and this to slow the signs of premature aging. How?
Adopt healthy behaviours
Eat foods high in antioxidants (coloured fruits and vegetables, nuts, fatty fish, spices, dark chocolate, red wine, etc.)
Avoid eating burned or charred foods
Get moderate and regular exercise
Meditate during times of stress
Protect your skin from ultraviolet rays
Stop smoking
Get enough sleep and drink enough water 
Change your skin-care routine
Wash your skin morning and night with cleansing water
Apply an anti-pollution antioxidant and sunscreen every day
Use creams specially designed to strengthen the skin's natural defenses
There are innovative serums and creams on the market that contain stable and effective forms of vitamins C and E. Used complementarily, they will preserve the beauty of your skin by hydrating it and plumping it up. Look for products that list vitamins C and E and flavonoids among the ingredients. Do you have sensitive skin? A dermo-cosmetic innovation, Shield Technology releases active ingredients as needed, creating a constant barrier to oxidative stress. Ask your beauty consultant for more information.
Services at your pharmacy
Do you need help choosing your products? Ask your beauty consultant for her advice. She can even evaluate your skin using a dermo analyser.
[1] Estimates of national air pollution exposure and its effects on health – WHO, 2016.