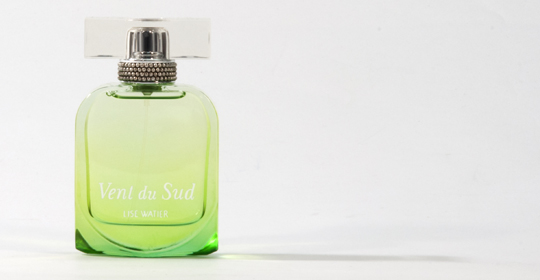 Vent du Sud
With its deliciously tropical scent, this fragrance by Lise Watier is your ticket to an exotic adventure.
Personality 
An enveloping aroma for the sensual woman who loves the excitement and magic of sandy beaches in paradise!
Olfactory pyramid
Head notes: Mandarin, bergamot, blackcurrant and kiwi
Heart notes: Passionflower, jasmine, rose and apricot
Bottom notes: Sandalwood, amber, cedar wood, vanilla and musk
Emotion
Vent du Sud embodies sensuality and feminine mystique. It leaves behind a bouquet of softness and warmth.