Choosing the right foundation is not as easy as you may think. Quite the contrary! But knowing your skin type and following these valuable tips will help you find the product that suits you to a tee.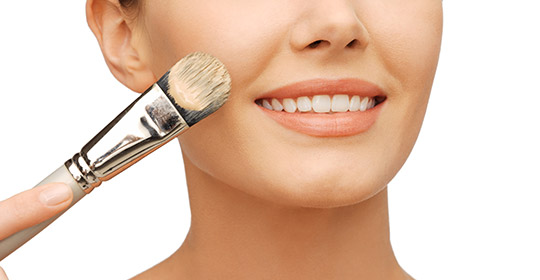 Evaluating your needs
Before you start, answer these 5 questions to pinpoint exactly what you need when it comes to your foundation:
What is my skin type? Dry, normal, oily?
What is my skin undertone? Pink, yellow or in-between?
Does my skin have specific needs? Lines, wrinkles, sagging, etc.?
What type of coverage do I want? Light, medium or total?
What type of hold am I looking for? All day or just the evening?
Tell me your skin type and I'll show you the right foundation!
For normal skin, choose a liquid foundation. It is not overly oily and contains a touch of powder, which helps to even out skin tone. A compact powder foundation is another good option.
For dry skin, try a cream foundation; it is richer and has greater moisturizing power.
For oily skin, select a matifying, oil-absorbing foundation. They are oil free, so they won't clog pores.
For acne-prone skin, use a correcting foundation. Ultra-rich in pigments, it masks skin's imperfections, such as pimples and scars.
For mature skin, opt for a smoothing foundation. It makes skin look younger thanks to particles that reflect light all over the face, reducing the look of fine lines and wrinkles.
The do's of picking the right foundation 
Always try a foundation before buying it. Ask if they offer samples or trial sizes.
Test the foundation along your jaw line. It's the ideal spot to make sure there will be no demarcation line.
Try foundation on bare skin – no makeup. That way you'll get more accurate results.
Choose a foundation that matches your complexion – not darker, not lighter. If you want to illuminate your skin, use blush or bronzing powder instead.
Pharmacy services
Ready for personalized advice? Visit your local Uniprix today! One of our beauty consultants will be happy to help you.