A favourite scent is very much a fashion accessory: it can complement your outfit and bring out your best. Set out on an adventure to find the perfect scent by exploring just a few of the new fragrances now offered at Uniprix Boutiques Beauté.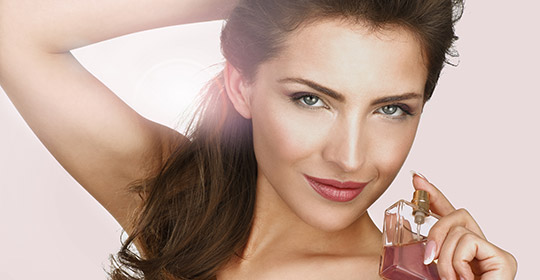 What's new for you to love!
Embraced by big names and crafted by some of the world's finest perfumers, the new offering of scents boasts smooth, bewitching and sweet notes that call to mind a cherished place or memory. Here are a few scent-ational tips to help you catch a whiff of all the latest and hunt down your perfect match.
Sublime scents for her
Calvin Klein, Eternity now… for her!

In summer 2015, Calvin Klein launched a new fragrant pair – Eternity Now. For her, it's a sparkling floral blend and for him*, a juicy oriental fougère that smells so delicious it's nearly edible. Two scents that capture the excitement of new love at the dawn of forever.
 
*See below for more information on the fragrance for him.
Head notes:  lychee, quince sorbet
Heart notes: nectarine, peony, peach blossom, neroli petals
Bottom notes: cashmere, ambrox, musk
Héloïse de V, pastoral eaux de toilette
Valérie d'André, a perfumer with attitude and passion, draws on her aromatic memories, olfactive emotions and extensive travels across her native land – the South of France – to concoct scents that make time stand still and let you embrace the pleasure of the present moment.
Héloïse de V, À l'heure de la cueillette
Powdery, floral and musky, the fragrance pays tribute to the rose pickers of yesteryear.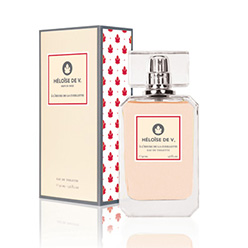 Head notes: rose petals, magnolia
Heart notes: peony, violet, rose
Bottom notes: cypress, cedar, musk
Héloïse de V, Au bord de la rivière
This zesty eau de toilette awakens the senses, exuding aromas reminiscent of the fresh scents found along the riverbank of the majestic Pont du Gard.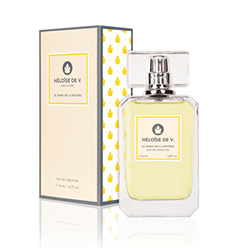 Head notes: citrus, lavender
Heart notes: fig leaves
Bottom notes: almond, cedar, cypress
Héloïse de V, Déjeuner sous le figuier
A fragrance that celebrates great times with friends shared under the shade of a fig tree, a Mediterranean treasure.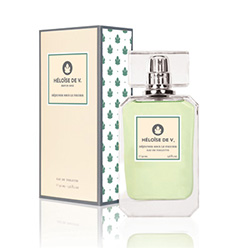 Head notes: water mint, bergamot, lavender
Heart notes: rose water, orange blossom, jasmine
Bottom notes: white musk, cypress
BOSS, Ma Vie
Ma Vie by Hugo Boss embodies the spirit of the modern, passionate woman who lives her life to the full. A contemporary, feminine, captivating fragrance.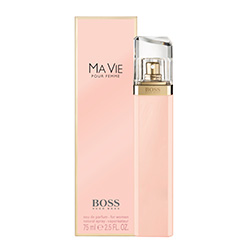 Head notes: cactus flower
Heart notes: pink freesia, jasmine, rosebuds
Bottom notes: cedar, woody notes
BOSS, Jour
Refined and luminous, the eau de parfum Jour by Hugo Boss will be a favourite among quiet, elegant, inspiring women who, every day, follow their own path.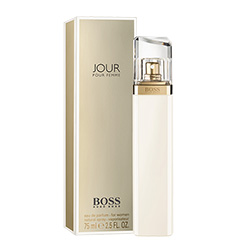 Head notes: lime, grapefruit flower
Heart notes: white florals (freesia, lily-of-the-valley and honeysuckle)
Bottom notes: white birch, amber
BOSS, Nuit
Nuit by Hugo Boss is a contemporary fragrance that exudes elegance and simplicity. It's the perfect complement to your little black dress, designed to create around you an aura of feminine charm and seduction.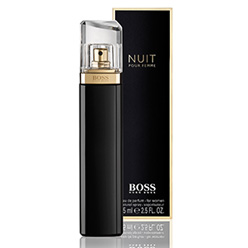 Head notes: peach, notes of aldehydes  
Heart notes: white florals, violet, jasmine
Bottom notes: sandalwood, moss
Katy Perry, Mad Potion
Mad Potion, the new pillar of the Katy Perry fragrance collection, is a sexy composition with accords of musk and vanilla. A magical, bewitching concoction!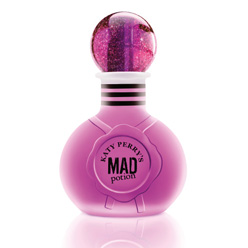 Head notes: orchid, vanilla, peony, apple
Heart notes:  Bourbon vanilla, jasmine
Bottom notes:  vanilla, amber, musk
Michael Kors, Michael
Feminine, distinguished and glamorous, the signature Michael Kors eau de parfum, created by Laurent Le Guernec, originates from travels to London, Shanghai, Saint-Tropez and Capri.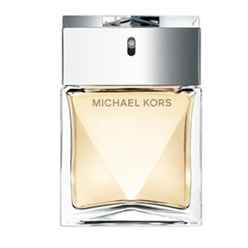 Head notes: freesia, incense, Chinese osmanthus, tamarind
Heart notes: tuberose, blue iris, peony, orris root, arum
Bottom notes: musk, cashmere, vetiver
Nina Ricci, L'Extase
Nina Ricci introduces L'Extase, a floral, musky oriental blend that invites us to dive into a new kind of sensual experience all the way to ecstasy…bright and erotic.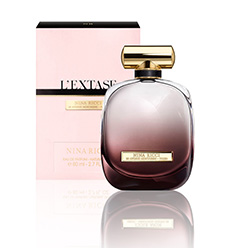 Head notes: pink pepper, peach, pear
Heart notes: rose, white florals, jasmine, raspberry
Bottom notes:  Siamese benzoin, Virginia Cedar, amber, musk
Scents from the gods for him
Armani, Eau de Cèdre
Eau de Cèdre captures the polished style of the distinguished gentleman who loves his Giorgio Armani velvet jacket… masculine elegance meets Italian perfection!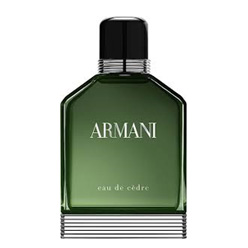 Head notes: bergamot, citrus, sage
Heart notes: violet leaves, cardamom, cumin
Bottom notes: suede, cedar essence, black tea, woody notes
Calvin Klein, Eternity Now… for him
Designed in partnership with International Flavors and Fragrances (IFF), Eternity Now for Men titillates the senses with enticing gourmand notes.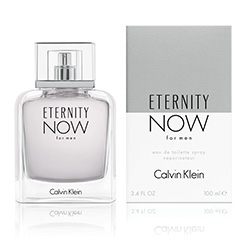 Head notes: spicy ginger, coconut water, star anise
Heart notes: star fruit, cedar, patchouli
Bottom notes: Moroccan cedar, tonka bean, Madagascar vanilla

Davidoff, The Brilliant Game
Take it to the next level with the Brilliant Game! For the flamboyant, charismatic master of the game who is ready to seduce and win the heart of any woman!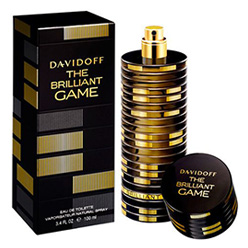 Head notes: Americano cocktail (vermouth, campari, club soda), red berries, orange, citrus
Heart notes: cedar, orange blossom
Bottom notes: tonka bean, coumarin, caramel
Drakkar, Essence
Created by Michel Girard, this fragrance, hailing out of the Maison Guy Laroche, is a contemporary, spicier, more intense version of the fougère aromas of Drakkar Noir. It celebrates energy, strength and confidence to conquer the world!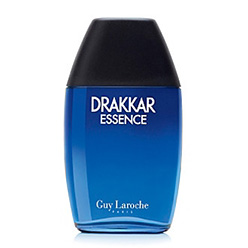 Head notes: grapefruit, mint
Heart notes: dry wood, lavender, sage
Bottom notes: white musk, tonka bean

Create a lasting impression
Perfume reacts to body heat, so to get its full effect, apply to your pulse points – neck, behind the ears, inner arm and behind the knees. Or just follow Coco Chanel's advice and spray anywhere you want to be kissed!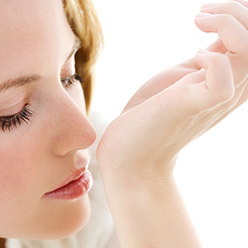 And if you want your scent to linger long after you've left the room, spray a hint on your hair or clothing (natural fibres only).
Pharmacy services
The perfume aisle is lined with glistening bottles and flasks of enchanting scents just waiting to be discovered. You're sure to find one for every season and every occasion!
Would you like to test a new fragrance? Just ask your Uniprix beauty consultant. She'll be more than happy to help you.