Eat, work, sleep…repeat. For many of us, the rat race can mean all work and no play. That's when self-care and simple things like enjoying the moment fly right out the window. For Mother's Day this year, why not cancel all your dinner and brunch reservations and instead treat Mom to a well-deserved day of cocooning. (P.S. You can do this any other day of the year, too!).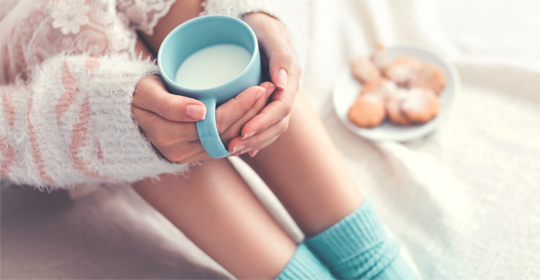 A mother-daughter day of pure bliss!
Whether you're a full-grown woman, a young adult, a teen or a little girl with daddy's help, you can organize an at-home spa day or evening that your darling mother is sure to love! So out with the daily grind and in with the extreme self-care!  
Ideas to get inspired
Set the mood
No day of cocooning can be a success without a relaxing atmosphere. Start by spraying a hint of your favourite home fragrance or lighting a few soothing candles. Turn on some soft music, brew up a steamy cup of tea or herbal infusion with calming properties and prepare a plate of cookies or any other sweets your mom loves.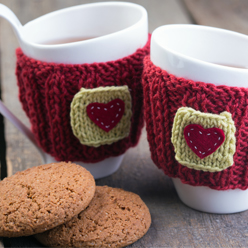 Let the pampering begin
Before the big day, stock up on the body and facial products you'll need for your do-it-yourself skin pampering routine: gentle cleanser, exfoliant, moisturizing mask, rich moisturizer and luxurious oil. Then slip into your coziest pyjamas, take a deep relaxing breath and enjoy!
Tech-savvy mom-and-daughter pairs may want to try an at-home cosmetic tool, such as a permanent body and face hair removal device, a microdermabrasion system or an anti-aging treatment with pulsed light.    
Want to encourage your mom to take time out for herself more often? Put together a lovely gift basket filled with lavender bath products, a lush body balm, rich hand cream and her favourite magazine.
What's next? Free time! Take a nap, read a good book, watch a classic movie or flip through old photo albums. La vita è bella!
Pharmacy services
To find all the products you'll need for a successful day of cocooning, drop by your local Uniprix. Your beauty consultant is standing by to help!
Looking for more helpful health and beauty tips? Interested in receiving special offers? Click here and sign up for our newsletter today.