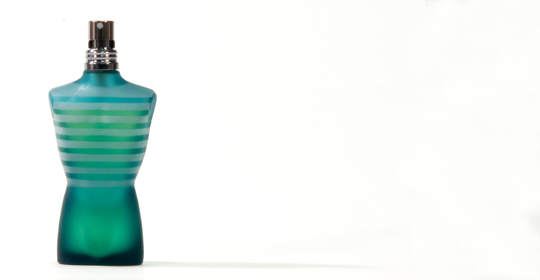 Le Mâle
With Le Mâle, Jean Paul Gaultier boldly calls up the evocative aroma of the barber shop, delivering the perfect balance between virility and sensuality.
Personality
The right fragrance for the charmer who enjoys the occasional visit to the wrong side of the tracks!
Olfactory pyramid
Head notes: Lavender, peppermint, bergamot
Heart notes: Orange blossom, cinnamon and cumin
Bottom notes:  Vanilla, cedar wood, sandalwood, tonka bean
Emotion
Le Mâle oscillates between contrasts: tradition and modernity; tenderness and freshness; strength and sensuality.