Professional makeup artist, turned Youtube partner, turned blogger Cynthia Dulude is a leading reference in makeup! Here is her suggestion for a gorgeous, runway-inspired makeup look.  
Straight from the catwalk
After age 45, you want to highlight your natural beauty and look radiant.  Here is an easy makeup routine to create a great take on the nude attitude. The end result is a fresh, true-to-you style with a subtly enhanced complexion.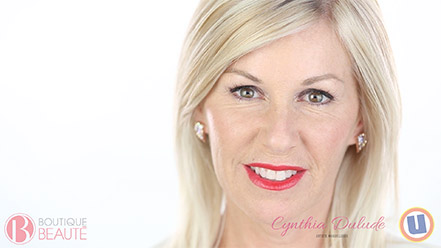 Complexion
In terms of your skin care routine, to achieve a glowing complexion, you should cleanse your face with a gentle exfoliant once a week. For an immediate lift, you can also try radiance-boosting capsules.
As for makeup, you will want to use the layering technique to even out your skin tone. Here are the steps involved.
Start by applying primer to your entire face to create a flawless canvas.
Follow with lightweight liquid foundation applied with a brush.
Brighten the area beneath the eyes with an illuminating concealer, which you will then set with a touch of powder to extend its hold.
Finish by sweeping blush over your cheekbones for that healthy glow. A pinkish red shade will really make your face come alive.
Quick tip
Be careful with powder. When not applied properly, it can draw attention to tiny hairs and lines on your face. Use sparingly to maintain luminosity and youthfulness.
Eyes
Using a champagne eye shadow, add touches of light to different areas of the eye: in the centre, on the brow bone and in the inner corner.
For a natural result, apply brown eyeliner along the upper lash line. Then, gently glide the eyeliner across the lower lashes, but only in the outer corner. Extending the line will make eyes appear smaller.
Curl your lashes to really open up the eyes. Follow with a generous coat of black mascara on the top and bottom lashes to bring them out and restore youthfulness.
Finally, define your eyebrows with tinted eyebrow gel, for a natural finish.
Lips
For beautiful, luscious lips, start by tracing your lip contour with a pink or red lip liner. Then, apply to the entire lip surface to extend the hold of your lipstick. Finish by gliding on your lip colour in a matching shade.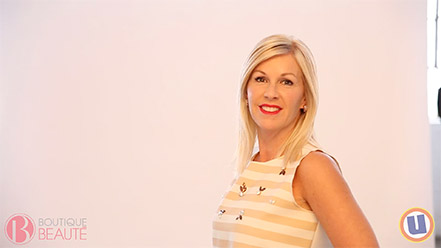 There you have it: A radiant, youthful look that's within everyone's reach thanks to Cynthia Dulude for Uniprix!
Click here
for more tips and tricks and to watch the tutorial.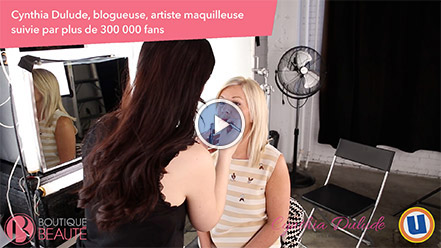 Pharmacy services
Inspired to try it? Drop by your local Uniprix and speak with your beauty consultant. She will help you find the products used by Cynthia Dulude.
Looking for more helpful health and beauty tips? Interested in receiving special offers? Click here and sign up for our newsletter today.