The makers of hair colouring products have created a new type of do-it-yourself hair colour to meet the needs of women looking for easy-to-use products. Suitable for experts and beginners alike, as well as for women who are reluctant to colour their own hair for fear of botching the results, colouring mousse transforms the delicate art of DIY into a pleasant, mess-free experience!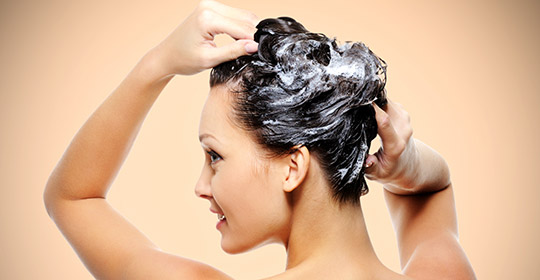 One application, zero mess!
Unlike traditional colourants, Precision Foam Colour developed by John Frieda® hair care experts is at first dispensed into the hands, then applied to the hair like shampoo, starting with the areas where there is the most grey. What's more, the foam spreads easily and does not run or drip, making application incredibly simple.
Tips from the pros!
For a trouble-free experience and optimal results, always start with the recommended skin allergy test and be sure to follow all the instructions.
If your hair has recently been bleached, highlighted, relaxed or permed, wait two weeks before colouring it.
For a more natural look, avoid colouring the baby hairs on the sides of your face and make sure you carefully wash away any colourant that gets on your skin.
Light texture, perfect coverage, lasting results!
Despite its light, airy texture, John Frieda® Precision Foam Colour is thick and rich. It goes on evenly and offers complete coverage of grey, whether you are doing all of your hair or just your roots. It easily penetrates the hair and, like regular colourants, it lightens and adds colour while preserving the hair's natural highlights.
Pharmacy services
Would you like to learn more about the hair products available? Drop by your local Uniprix to meet your beauty consultant. She'll be happy to give you the advice you need!