We're seeing it everywhere on runways and red carpets. Big hair is back! Whether you want to sneak a peek at the latest fashion and beauty trends or learn the techniques to help you get the big voluminous locks you crave, you can't go wrong with these pointers from the pros!
Volumizing hair products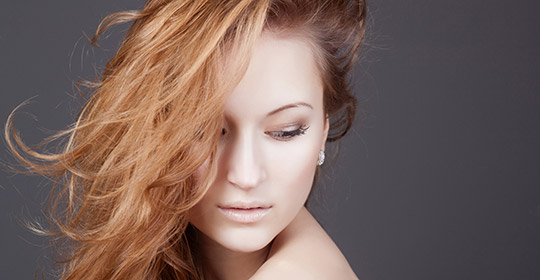 There are a number of volumizing hair product lines out there. They contain special ingredients made to give hair more body and volume, not to mention long-lasting hold.
There are even some innovative products inspired by skin care. Formulated with collagen, a natural, complex protein found in certain body tissues, they penetrate the hair fibre and give it fullness that lasts, without weighing down hair.
Major volume, minor fuss! 
The basics. Try a volumizing shampoo and conditioner that strengthen and thicken hair, adding texture and volume from root to tip.
The essentials. Use complementary hair styling products, such as a root lifting spray or volumizing mousse to help hair keep its volume. Start by applying the root lifting spray to damp hair, focusing on the roots, or use it on dry hair to touch up your style. For maximum volume, blow dry your hair while backcombing it.
The technique. You'll need to use the well-known upside-down hair drying technique. Remove the nozzle from your blow dryer for better air distribution. With your head upside down, dry your hair pulling your roots against the growth direction for better lift. Let your hair cool a few seconds before returning to an upright position or blow dry it on cool, if your dryer has this setting.
The little helpers. For the more skilled, Velcro rollers are a great way to gain maximum fullness. When you finish blow drying, put in large Velcro rollers and apply hairspray to all your hair. Wait a few moments then blow dry your hair some more to remove any remaining humidity. Finish with your dryer on the cool setting. Gently remove the rollers and style your locks with your fingers.
The extra hint. Go against the direction of hair growth and change your parting! 
The fake-it approach! Get highlights and lowlights. The contrast between light and dark streaks adds depth and volume.
Pharmacy services
Interested in more volume-boosting tips? Drop by your local Uniprix. Your beauty consultant can help you find the right hair styling products.
Looking for more helpful health and beauty tips? Interested in receiving special offers? Click here and sign up for our newsletter today!