Urinary tract infections
Urinary tract infections (UTIs) are much more prevalent in women than in men. In fact, there are 50 cases in women for every one case in men. This is primarily due to the anatomical features of the female urinary system. Rarely considered serious, UTIs are an infection of the urethra, ureters, bladder or kidneys. They are generally caused by bacteria naturally present in the digestive system (e.g. Escherichia coli), which travel from the rectum to the urethra and make their way to the urinary tract.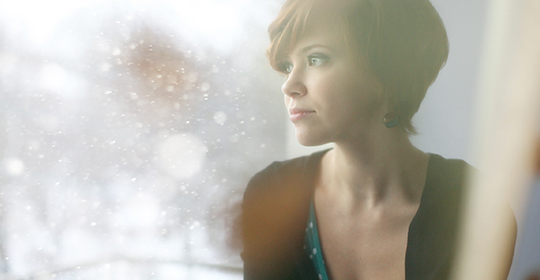 When the infection affects the bladder, it is called cystitis. It is the most common form of urinary tract infection.
Risk factors
Here are the main risk factors involved in UTIs:
• Sexual activity
• Pregnancy and menopause
• Diaphragms and spermicide
• Menstrual period
• Diabetes
• A disease of the prostate
• Anal sex
• Age (seniors are more at risk)
Symptoms
Both the nature and intensity of the signs and symptoms of a UTI can vary. They include:
• Frequent need to urinate during the day and even at night
• Persistent feeling of having to urinate
• Pain or burning sensation when urinating
• Cloudy, foul-smelling urine
• Discomfort in the lower abdomen, especially when urinating or after
• Discoloured urine or blood in the urine
For the most part, a UTI is considered a minor health problem. Yet even uncomplicated cases require medical attention. Left untreated, the infection can spread to the kidneys. This is called a pyelonephritis.
Treatment
Antibiotics are the regular course of treatment for UTIs. If you are prescribed antibiotics, your pharmacist will be able to give you all the information you need about the medicine. During the treatment, you should drink plenty of water to help flush out bacteria. If you have abdominal pain, you can take a pain reliever, such as acetaminophen or ibuprofen.
While symptoms clear up quickly once you start taking the antibiotics, it is important to complete the entire course of treatment. This will avoid a relapse and prevent the bacteria that caused the infection from becoming resistant to antibiotics.
Prevention
The following preventive measures aim to reduce the risk of bacteria getting into the urethra or, if they do reach it, keep them from multiplying.
• Drink plenty of fluids, especially water (6 to 8 glasses per day).
• Go to the bathroom as soon as you feel the urge to urinate.
• Keep the genital and anal area clean every day, especially before having sexual intercourse.
• After a bowel movement, wipe from front to back.
• Change your sanitary protection often during your period.
• Urinate after sexual intercourse.
• Wear cotton underwear.
What about cranberry juice?
Some studies suggest that drinking cranberry juice may help prevent UTIs and relapses. Substances contained in cranberry juice (for example, proanthocyanidins and flavonoids) may have such preventive properties. Studies have shown that the presence of these active agents may help keep bacteria from sticking to the wall of the urinary tract. However, we do not know how much a person needs to drink in order to take advantage of this protective effect.
Further research will be needed to shed light on the impact of cranberry juice on urinary tract infections. In the meantime, why not try it, just in case? After all, cranberries have many great health benefits!
Pharmacy services
Do you think you have a urinary tract infection? You can always ask your family pharmacists for advice. They can prescribe medications for certain minor health problems, including UTIs in women. However, you need to have had a treatment prescribed to you for this condition in the past 5 years. A consultation will also be required so the pharmacist can make sure you meet the prescribing criteria.
To avail yourself of this service, you may need to book an appointment with your family pharmacist. Ask a member of the pharmacy team for more details. Some Uniprix-affiliated pharmacies also offer an online appointment booking service. To locate the store nearest you providing this service, click here.
*Certain conditions must be respected. Fees may apply. Ask a member of the pharmacy team for more information. Pharmacists alone are responsible for the practice of pharmacy. They offer related services only on behalf of pharmacist-owners.
The pharmacy services presented in this section are offered by pharmacist owners who are affiliated with Uniprix. The pharmacists are solely responsible for the professional activities carried out during the practice of pharmacy. These services are offered in participating pharmacies only. Certain fees and conditions may apply.

* The information contained herein is provided for informational purposes only and is not intended to provide complete information on the subject matter or to replace the advice of a health professional. This information does not constitute medical consultation, diagnosis or opinion and should not be interpreted as such. Please consult your health care provider if you have any questions about your health, medications or treatment.