Pharmacists can prescribe drugs for minor health problems
Your family pharmacists are authorized to perform certain tasks in order to improve front-line care. For instance, they can prescribe drugs to treat a number of minor health problems when the diagnosis and treatment have already been established.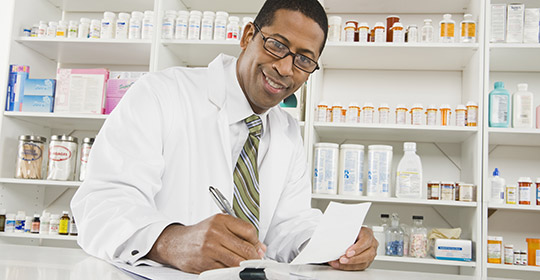 Here is the list of 13 ailments1 for which your pharmacist can issue a prescription:
Skin Problems

Mild acne
Atopic dermatitis (eczema) requiring use of low-to-moderate potency corticosteroids
Diaper rash in newborns

Infections

Cold sores (oral herpes)
Thrush following use of corticosteroid inhaler (pumps for respiratory problems)

Ear, Nose and Throat

Allergic conjunctivitis
Allergic rhinitis
Mouth ulcers

Women's Health

Dysmenorrhea (painful menstruations)
Urinary tract infections
Vaginal yeast infections

Other
1 Ailment: Change in state of health, disease. Also called a minor condition.
Your pharmacist can prescribe over-the-counter medications depending on your particular situation.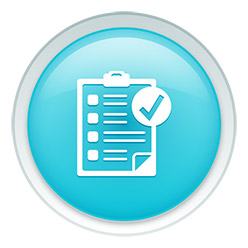 The pharmacist can prescribe a medication of equal or lower strength than the one originally given to you by your doctor.
Please note that you may need to book an appointment to avail yourself of this service. Ask a member of the pharmacy team for more information. Some Uniprix-affiliated pharmacies offer an online appointment booking service. Click here to find the nearest sales location offering this service.
Finally, pharmacists cannot prescribe any medications when certain warning signs are present, including symptoms that:
Persist or recur once the prescribed treatment is over
Signal the presence of an undiagnosed illness
Point to a decline or change in the function of an organ
Indicate an unusual reaction to a medication
Case examples
Case #1: Vincent has another painful cold sore. Last year, the doctor prescribed a medication for the same problem, but the prescription has now expired. Vincent will not have the chance to see a doctor in the near future.
Solution: Since Vincent has already received a diagnosis and a prescription from a doctor less than four years ago, the pharmacist can prescribe the same treatment.
Case #2: Allison thinks she may have a urinary tract infection. Her symptoms are similar to those she experienced two years ago when a doctor confirmed this diagnosis. She would like to obtain the same medication she took last time, so she goes to her pharmacy.
Solution: The pharmacist cannot prescribe the medication since her last treatment goes back more than twelve months. Allison must consult her doctor.
Pharmacy services
Your family pharmacists are accessible health professionals able to offer you a wide range of services. Talk to them! They are here for you!
*Certain conditions must be respected. Fees may apply. Ask a member of the pharmacy team for more information. Pharmacists alone are responsible for the practice of pharmacy. They offer related services only on behalf of pharmacist-owners.
[UNIPRIX] - The information contained herein is provided for informational purposes only and is not intended to provide complete information on the subject matter or to replace the advice of a health professional. This information does not constitute medical consultation, diagnosis or opinion and should not be interpreted as such. Please consult your health care provider if you have any questions about your health, medications or treatment.