As a mom or future mom, you constantly worry about the minor aches, pains and illnesses that can affect your family. To help you make sense of it all, here is a handy table summarizing the most common childhood illnesses.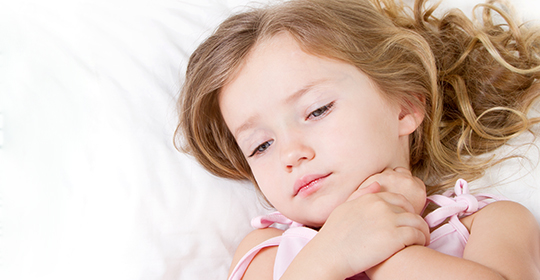 Vaccination equals prevention
The table clearly shows that vaccination is the only way to protect children from many of the illnesses common in childhood. While immunization is voluntary, parents are strongly urged to have their children vaccinated in keeping with the vaccination schedule established by the provincial department of health and social services.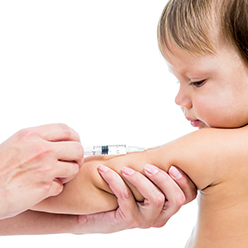 In addition, women who have never received the chickenpox vaccine or the measles-mumps-rubella vaccine are strongly encouraged to get vaccinated before becoming pregnant in order to avoid unfortunate consequences.
Vaccines are manufactured according to very strict standards, making them perfectly safe. They may, at times, cause adverse effects, such as fever or tenderness at the injection site. Severe allergic reactions do occur, but are extremely rare. In all cases, the risks associated with the disease being prevented by the vaccine far outweigh the risks related to the vaccine itself.
Moreover, vaccines have proven that they work. They have eradicated diseases here at home (e.g. polio) and around the world (e.g. smallpox) and nearly eradicated many more (e.g. tetanus, diphtheria and rubella).
Diagnosis and treatment
If you think your child may have contracted one of these illnesses, see your doctor for a diagnosis, especially if these symptoms are present: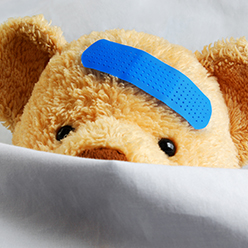 Fever of  40°C or more
Stiff neck
Headaches, convulsions or dizziness
Diarrhea or vomiting
Confusion or drowsiness
Breathing problems
Similarly, if you are pregnant, have not been vaccinated and think you may have contracted one of the illnesses discussed here, contact your doctor as soon as possible so that the necessary measures can be taken right away.
Pharmacy services
For more sound advice on how to ease your child's fever, cough, discomfort or itchiness, speak with your family pharmacist.