The Uniprix Group is the largest network of independent pharmacists in Quebec. Uniprix pharmacist-owners are free to choose the range of services they wish to make available at their sales locations. To learn more on the services offered at each pharmacy of the Uniprix Group, consult the store locator at uniprix.com.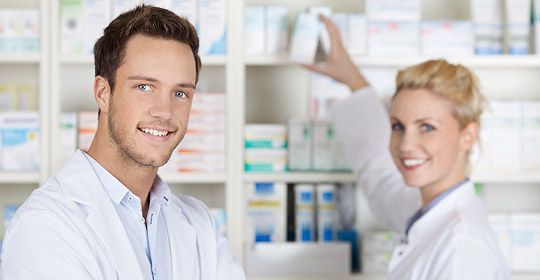 Management of chronic diseases
If you are living with a chronic disease, remember that your family pharmacist is there to help you adequately follow your drug therapy. Pharmacists work closely with other healthcare professionals to make sure all treatments are effective and safe for their patients.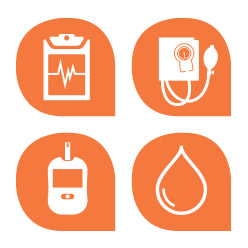 Anticoagulant therapy
Anticoagulant therapy is used to reduce the blood's ability to coagulate in order to prevent the formation of clots and the risk of embolisms, strokes and heart attacks. Your family pharmacist can prescribe a blood test (INR) to make sure your anticoagulant dose is appropriate and adjust it, if necessary.
High cholesterol
To avoid complications associated with high cholesterol levels in the blood, you need to keep a close eye on it. Your family pharmacist can now prescribe cholesterol workups and a follow-up service.
Hypertension
Hypertension – commonly called "high blood pressure" – can lead to various complications, including strokes and heart attacks. Your pharmacist is qualified to closely monitor your condition. At your pharmacy, you can have your blood pressure measured, consult with your pharmacist for a follow-up, rent an ambulatory blood pressure monitoring (ABPM) device and use a self-serve blood pressure station.
Diabetes
Diabetes is a chronic disease that prevents the body from producing enough insulin or using it effectively. Poorly treated or unmanaged diabetes can lead to serious consequences and complications, such as cardiovascular disease, vision loss and kidney failure. This is why many Uniprix-affiliated pharmacies offer a blood sugar testing service and follow-up consultations with the pharmacist on diabetes management.
Mother-child care
At some Uniprix-affiliated pharmacies, family pharmacists offer new parents various maternal health and baby care services.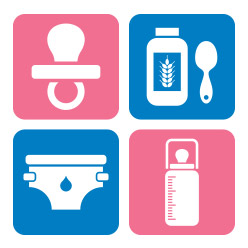 Breastfeeding  
If you are a new mom, count on your pharmacist to be a valuable resource for all your breastfeeding questions. You can also get advice on purchasing or renting different products and accessories: breast pumps, nursing pads, breast milk recipients, creams and ointments, etc.
Newborn weighing service
Is your baby gaining enough weight between doctor's visits? Drop by a Uniprix-affiliated pharmacy to find out. The health professionals at many of our stores offer the newborn weighing service.
Folic acid, multivitamin and mineral supplementation
Trying to conceive? Need advice and information on folic acid, multivitamins and mineral supplements? Just ask your pharmacist.
Treatment of pregnancy-related nausea and vomiting
Nausea and vomiting in pregnancy (NVP) can have a significant impact on the health and quality of life of pregnant women. Pharmacists are authorized to initiate drug treatment for NVP.
Pregnancy testing
If necessary, your pharmacist can give you information on using over-the-counter pregnancy tests or help you analyze the results of a test.
Additional Services
   
Medication management
Having difficulty taking all your medications at the right time? Most Uniprix-affiliated pharmacies can help you better comply with your treatment schedule by preparing your weekly pill dispenser.
Collection of expired medications
One of your family pharmacist's jobs is to collect expired medications and used syringes to ensure their safe disposal in an environmentally friendly manner.
Travel health
A few Uniprix-affiliated pharmacies include a travel vaccination clinic. Your family pharmacist can also advise you on over-the-counter products, such as diarrhea medication, mosquito repellents and products for motion sickness and jet lag.
You can also ask about prescription drugs to treat traveller's diarrhea and prevent malaria.
Home care
Uniprix-affiliated pharmacists offer a range of over 6,000 home care products. Your family pharmacist can also order products for you, often for next-day pick-up. You can even have some items delivered right to your home.
First Aid Kits
Is your first aid kit complete and up to date? If you are not sure, talk to your pharmacist.
Pharmacy services
Your family pharmacist is an accessible health professional who is always available to listen to your concerns and give you advice. With your consent, he or she can also contact your doctor or other health professional to make sure your treatment is right for you.
Please note that fees may apply for some services. Ask your pharmacist for more information.