Pharmacists fill prescriptions, review medications, educate patients, monitor certain chronic diseases and reconcile medications after a hospital stay. To help you better understand what they do, here is a brief description of some of the common services offered by Uniprix-affiliated pharmacist-owners.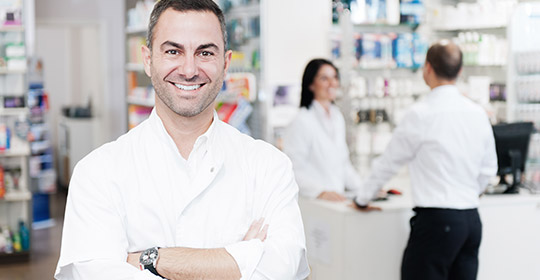 Preparing prescriptions or the art of asking the right questions
Ever wonder what happens after you hand over your prescription to your pharmacist and wait for your name to be called? During this brief interval, your pharmacist and the pharmacy team are busy asking the right questions to make sure your treatment will be effective and right for you.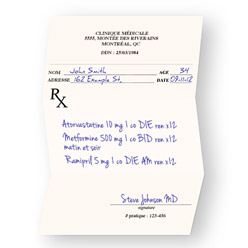 Are the prescribed dose and dosage regimen correct?
Six-year-old Benjamin needs antibiotics to treat an ear infection. If the dose is too low, the medication will not be effective.  
Is the prescribed medication suitable, given the patient's medical history?
John, 29, has been prescribed penicillin to treat a throat infection, but he has had an allergic reaction to this drug in the past.
Is the prescription complete and was it written by an authorized professional?
Annie, 36, injured herself swimming. Her doctor prescribed an anti-inflammatory drug, but did not indicate the length of the treatment.
Is the medication contraindicated, given other conditions the patient may have?
Theresa, 56, was prescribed hormones for her hot flashes associated with menopause. Given her history of breast cancer, this medication may not be right for her.
Will this medication interact with other products or drugs?
Danielle, 61, is on medication for high cholesterol. Her pharmacist tells her she cannot take it with grapefruit juice, since this could lead to unwanted side effects.

If a prescribed treatment is incorrect or inappropriate for you, your family pharmacist can, under certain conditions, make the necessary changes. If this happens, your doctor or health professional will always be notified of the changes.
Doctors are not the only ones authorized to prescribe medications. Other health professionals, such as dentists, podiatrists and optometrists, can do so as well. In each case, your pharmacist will make sure the prescription issued complies with the scope of practice for each profession.
Medication review: Maximum benefits, minimal side effects
Having your pharmacist review your medications is a great way to get the maximum benefit from your current drug therapy or therapies, while keeping to a minimum any negative effects.
What is a medication review?
You and your pharmacist take stock of all the medications (prescription and non-prescription), natural health products and vitamins you take.
Your pharmacist makes sure you understand your treatment and how to follow it properly.
You and your pharmacist evaluate how well the treatment is working and if it is causing unwanted side effects.
During this appointment, the pharmacist may suggest changes to your drug therapy, if necessary. You will also be given advice and information on your condition and on your use of medications, natural health products and vitamins.
Patient education: Instructions just for you!
Pharmacists provide instructions on the use of various devices related to a treatment plan. A few examples are inhalers or air chambers for people with asthma, auto-injectors of epinephrine (e.g. EpiPen®) for people with allergies, glucose meters for people with diabetes and methods of administering medication to babies.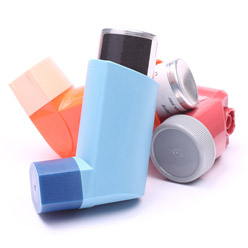 Monitoring of certain chronic diseases
If you have a chronic health problem, such as diabetes, hypertension or high cholesterol, or if you are taking an anticoagulant, you can count on your pharmacist to help you manage it, under certain conditions. Pharmacists work together with other health professionals (e.g. attending physician, other prescribers) to keep your file up to date and, if need be, ensure your treatment is suitable for you.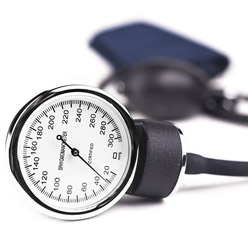 Medication reconciliation: After a hospital stay, time for an update!
During hospitalization, patients' drug therapies are often modified to reflect their new medical condition. When they leave the hospital, they are given the list of their new medications by the attending physician.
It is important you give this list to your regular family pharmacist. Your pharmacist will conduct a medication reconciliation of prescriptions you were taking before and after your hospitalization and make all the necessary modifications (add/remove a medication, adjust a dose, change the dosage, etc.). Any missing information will be validated with the attending physician at the hospital to ensure your treatment is optimal for you. Your pharmacist will then explain to you in detail all the changes made to your medications.
Other services
In addition to providing the above services, your Uniprix-affiliated family pharmacists also make your life easier by offering the following:
Pharmacy services
If you have questions about your medication, your health or pharmacy services, speak with your family pharmacist for answers.