Impetigo is a highly contagious, yet usually benign skin infection that predominantly affects children, but can also strike adults. It develops when bacteria (staphylococcus or streptococcus) gets into the body through broken skin caused by a cut, scratch, burn, insect bite or other skin problem, such as eczema or chickenpox.

Impetigo involves clusters of tiny red blisters that ooze and form a yellow crust. It generally develops on the face. If the infection gets worse, fever, pain and swelling can also occur.
If you think you or your child may have impetigo, it is best to see a doctor to get a proper diagnosis and the right treatment.
 
How to cure impetigo?
Treatment of impetigo depends on the severity of the infection; it can involve applying an antibiotic ointment to the affected skin or taking oral antibiotics.

Before applying the ointment, you will need to wash the affected area with soap and lukewarm water, rinse it and dry it well.

The rash generally heals after one week. Even if the problem seems resolved, always be sure to complete the full treatment, exactly as prescribed by your doctor, in order to avoid the risk of developing antibiotic resistance. 
 
How to avoid the contagion of impetigo?


Here are a few useful measures to prevent the spread of the infection to other family members:
Wash your hands thoroughly and systematically, especially after touching infected skin.
Cover the affected area with a dressing.
Do not share personal items (towels, stuffed toys, etc.) and be sure to disinfect them.
Wait until the contagious period is over before returning to school or work.
Having impetigo is not a sign of poor hygiene, since the bacteria that cause it normally live on the skin, in the throat or nose, without causing infections. A problem arises only when these bacteria enter the skin, as described above.
Impetigo can be spread from an infected person to others in one of two ways:
Direct contact. By touching infected skin.
Indirect contact. By touching contaminated objects (towels, sheets, clothing, etc.)

It remains contagious as long as the blisters are oozing. It ceases to be transmissible 24 to 48 hours after the start of treatment.
Pharmacy services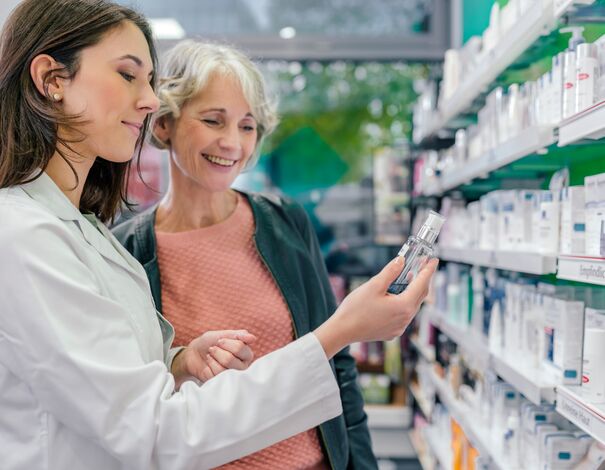 Do you have more questions? Talk to your family pharmacist for friendly, expert advice.
 
Important things to remember:
Impetigo is treated with specific antibiotics
This may disappear after a week, but treatment should be continued until the end.
An infected person can transmit bacteria to others.
Related Topics