Did you know that an estimated 90 percent of adults around the world have been in contact with the herpes virus, which is responsible for cold sores?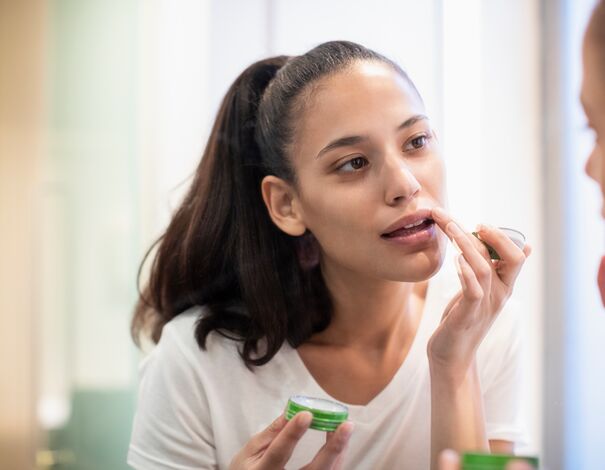 Herpes labialis, commonly referred to as "cold sores" or "fever blisters," is a common condition caused by the herpes simplex 1 virus (HSV-1). As is the case with the herpes simplex 2 virus ([HSV-2], which causes genital herpes), it is part of the same viral family as the shingles and chickenpox viruses.
Herpes labialis causes a series of symptoms that appear gradually, as follows: 
First, a tingling, itching or burning sensation, swelling or numbness on the edge of the lips, nose or chin. This is the warning sign. 
Then the appearance of a cluster of small, red liquid-filled blisters. 
Finally, scabbing. 
Cold sore outbreaks are generally caused by psychological or physical stress. Symptoms generally fade within 7 to 10 days. However, once a person is infected, he or she will remain a carrier even after the lesions have healed. In addition, symptoms can recur at any time. 
Good to know!
The fluid inside the blisters is highly contagious.
How do you treat a cold sore?
Cold sores are treated using anti-viral drugs, available by prescription. For these drugs to work, you need to take them as soon as you recognize the first warning signs of a cold sore. 
How can you prevent a cold sore outbreak?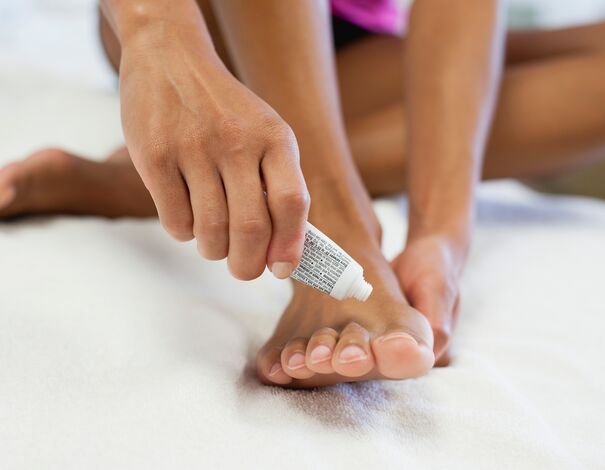 Here are a few tips to improve your chances of preventing a new outbreak. 
    Limit your exposure to the sun and use sunscreen on your lips and face before going outside.
    Don't let your lips get dry or wind burnt, as these factors can reactivate the virus. 
    Use stress management techniques.
    Get enough sleep.
How to avoid the spread of cold sores?
Herpes labialis is quite common and the virus is often acquired in childhood. This makes prevention a challenge. There are, however, certain preventive measures you can take: 
    Do not kiss someone who has a cold sore. 
    Do not share utensils or personal care items (e.g. toothbrushes, razors) with an infected person 
    Do not practise oral-genital sex during a herpes labialis or genital herpes outbreak. 
People infected with HSV-1 should, among other things: 
    Avoid scratching their blisters as much as possible. 
    Carefully wash their hands after touching their cold sores. 
    Use a different towel than other members of the household. 
    Avoid close contact with immune-compromised people (whose immune system is compromised or dysfunctional) and newborns during a cold sore outbreak. 
Pharmacy services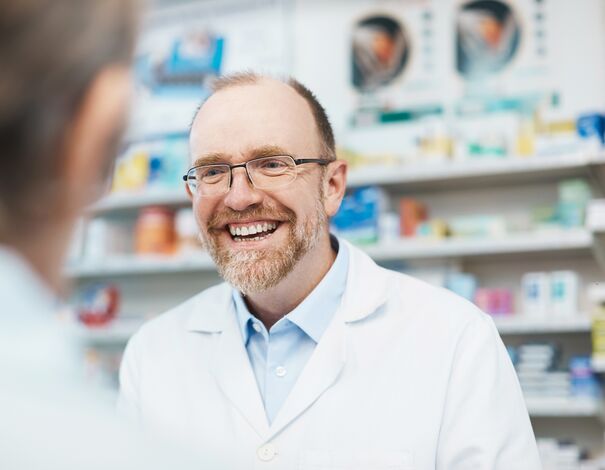 As soon as you feel the first warning signs of a cold sore – before it's even visible – make sure you consult your pharmacist for advice on the right product to use. Your pharmacist can also prescribe* medications for certain minor health problems, including cold sores, when the treatment and diagnosis are known.  A consultation will be required to make sure you meet the prescribing criteria. 
To avail yourself of this service, you may need to book an appointment with your pharmacist. Ask a member of the pharmacy team for more details. Some Uniprix-affiliated pharmacies also offer an online appointment booking service. To locate the store nearest you providing this service, click here.