Your family pharmacist offers many professional services. To take advantage of these services, you can book an appointment online. It's fast and easy!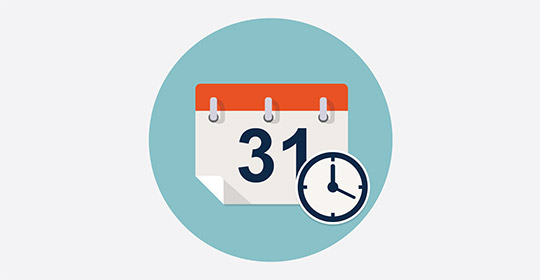 How to access the service
There are several ways to access the online appointment booking service.
1. If you know your Uniprix-affiliated family pharmacist: 
Find your pharmacist using the store locator and, if you wish, add him or her to your favourites.
If your family pharmacist offers online appointment booking, you can access the service by clicking on the button (shown here in the red rectangle), which you will find in one of two places: 
 

On the pharmacy's general information page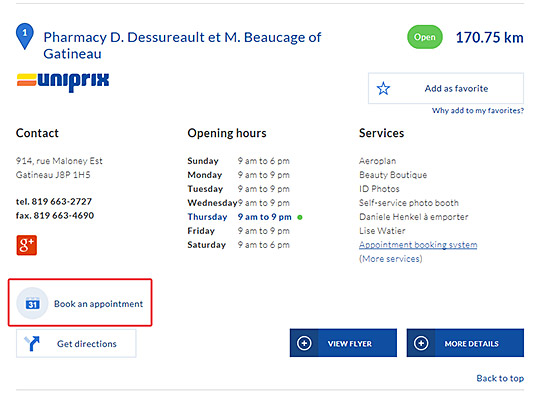 On the pharmacy's detailed information page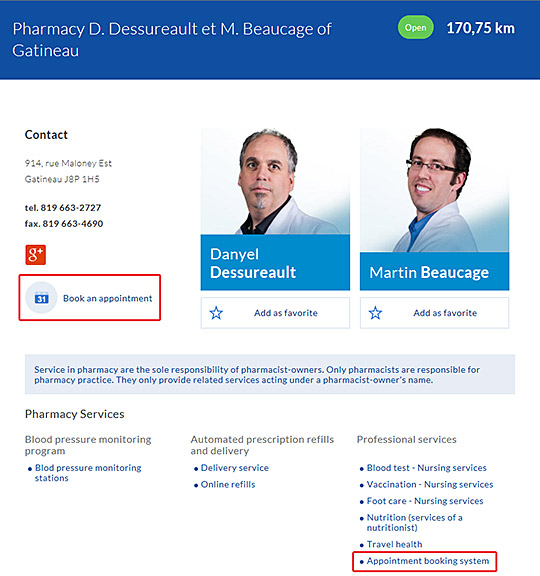 2. If you are looking for any Uniprix-affiliated pharmacy offering the service:  
Using the advanced search feature, under Professionnels Services, select Appointment Booking. Then, go to the bottom of the dropdown menu and click Add Selected Filters to my Search Criteria. 

You will then have two search options: by postal code or by geo-location.


Or click directly on this URL: http://www.uniprix.com/en/stores  
In all cases, you will obtain the list of stores offering the service.
How to book an appointment
Online appointment booking is fast and easy. Plus, it offers multiple benefits: 
Here is how to proceed. 
1. In the dropdown menu, select the service for which you would like an appointment with your family pharmacist.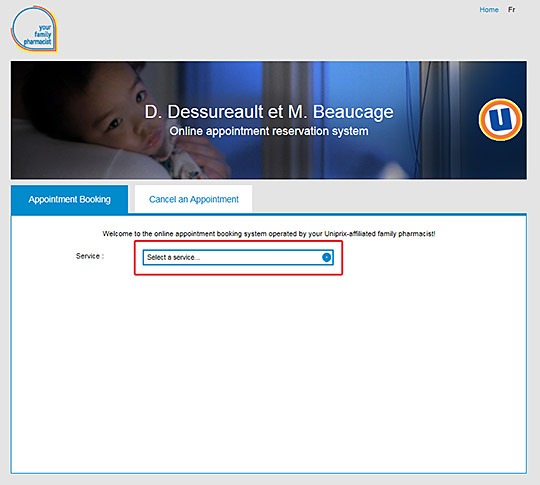 2. Choose the day and timeslot most convenient to you. Fill out the appointment booking form. Once you have completed this step, the system will let you know approximately how long the appointment will take and, if relevant, how much the service will cost.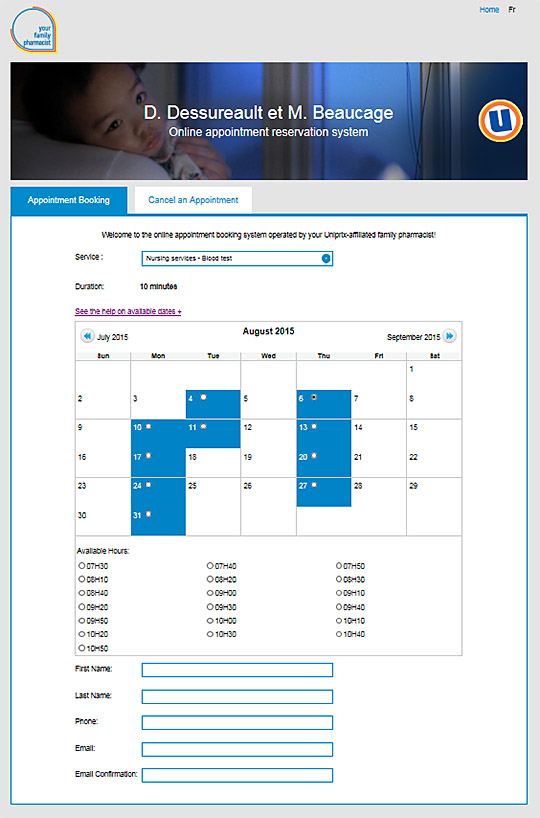 3. Once you have completed the appointment booking, 
if you select Email, 

you can program an appointment reminder email to be sent to you on a day of your choosing 
and receive a PDF confirmation voucher by email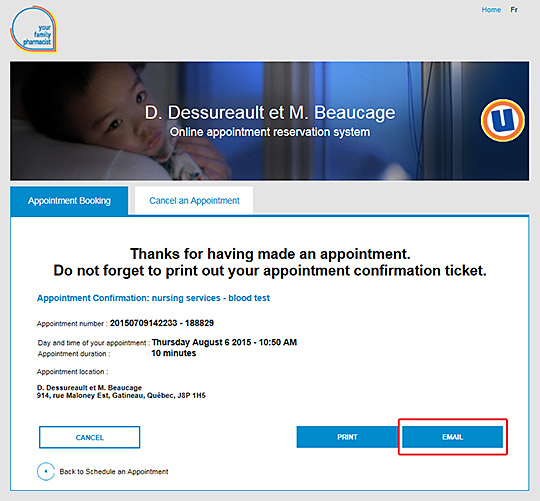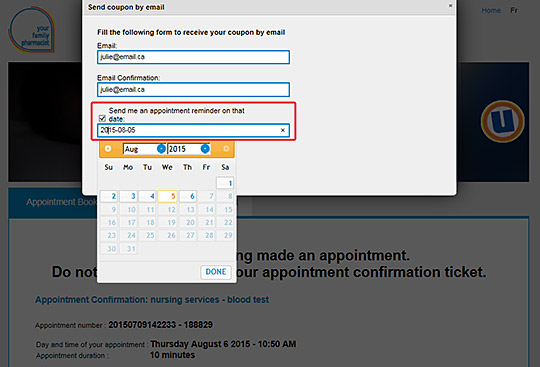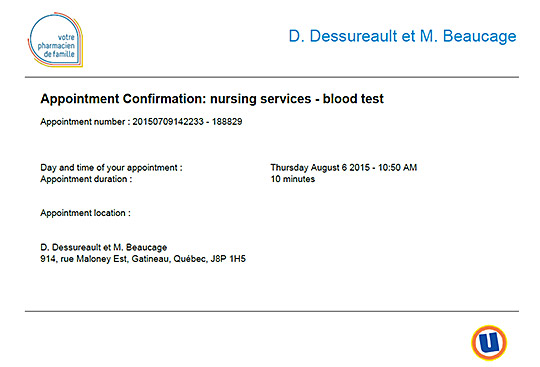 How to cancel an appointment
Did you make an error when booking an appointment? Just hit Cancel any time during the process.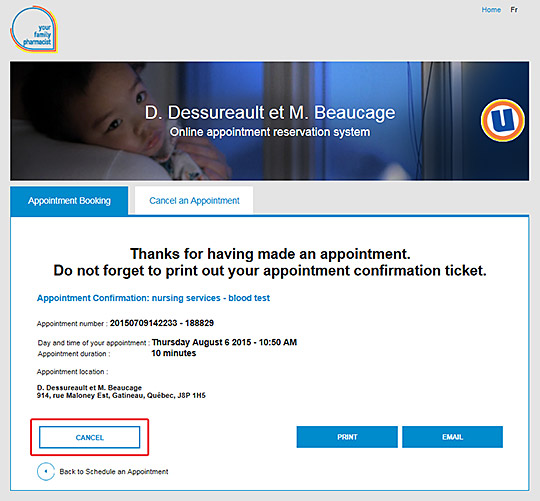 Change in your schedule? Can't make it to your appointment? No problem! You can cancel your appointment any time by following these instructions:  
Click on the Cancel an Appointment tab.
Enter the appointment number indicated on your confirmation voucher. 
Validate the cancellation by entering the CAPTCHA. 
Click on Cancel my appointment.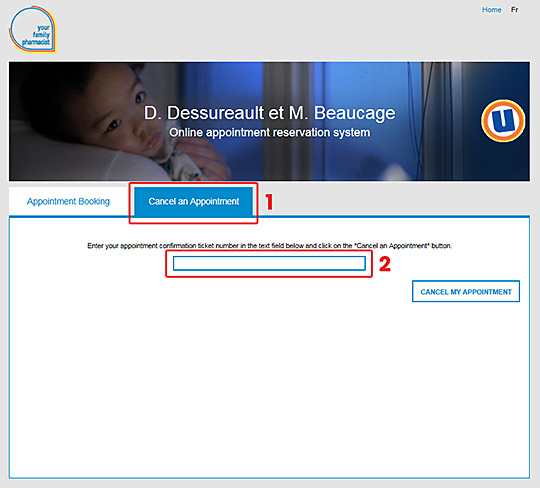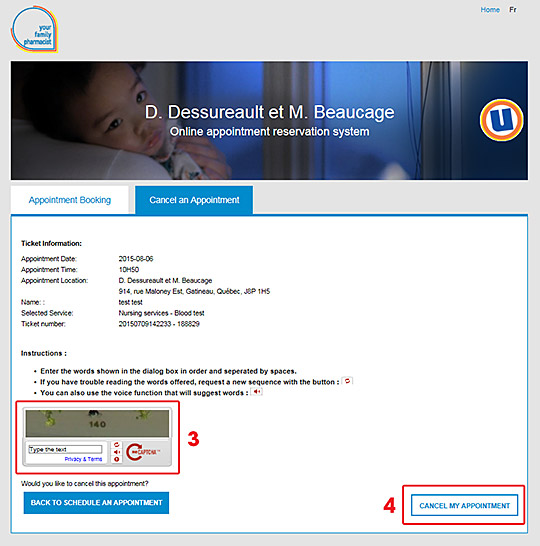 Questions?
If you have any questions regarding the online appointment booking service, please contact our Customer Service Department at service_clientele@uniprix.com.
Pharmacy services
Do you have questions about your medications, your health or the services offered at the pharmacy? Speak with one of our family pharmacists. There are always here for you! 
You can also book an appointment with your family pharmacist by phoning your Uniprix-affiliated pharmacy. 
*Certain conditions must be respected. Fees may apply. Ask a member of the pharmacy team for more information. Pharmacists alone are responsible for the practice of pharmacy. They offer related services only on behalf of pharmacist-owners.