At the pharmacy, there are many health professionals working closely with your family pharmacist. Not all pharmacies offer exactly the same services, but here is a list of the various health professionals you may meet during your next visit.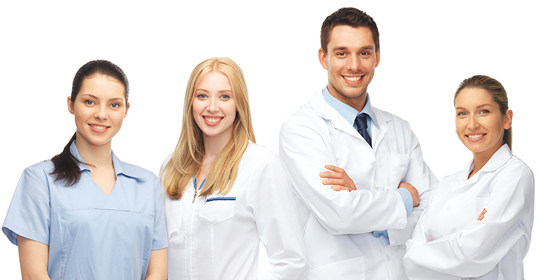 Pharmacy Technical Assistant
Pharmacy technical assistants greet customers at the prescription counter and work as the pharmacist's right arm. They receive prescriptions, enter patient data into computer systems, assist pharmacists in preparing medications and carry out sales transactions with customers. While they perform a variety of duties, they do not give advice on health matters, since this remains the exclusive role and responsibility of the pharmacist.
Nurse
In certain Uniprix-affiliated pharmacies, registered nurses are available to deliver various health services, such as vaccines, blood tests, foot care and wound dressing. These services are offered at the pharmacy by appointment.
Inhalation Therapist
A few of our sales locations have the opportunity to work with an inhalation therapist. This specialist of the respiratory system can provide assistance for respiratory problems, such as asthma, emphysema and sleep apnea.
Nutritionist  
Want to know more about healthy eating? Need advice on managing your weight or following a special diet? Looking for ways to prevent episodes of hyper- or hypoglycemia? At some Uniprix-affiliated pharmacies, a nutritionist is available by appointment. Ask about this service.
Pharmacy services
At Uniprix-affiliated pharmacies, you'll find a variety of health services offered by affiliated pharmacists for all stages of life.
To learn which health professionals are working at your local pharmacy, just ask your family pharmacist.