Menstruation, pregnancy, vaginal discharge and menopause are everyday experiences that mark the lives of women, making feminine hygiene an important concern at all ages. Fortunately, women have a wide selection of sanitary protection products to choose from. They come in different brands and are designed for specific uses to address women's needs, which can vary according to age, with each menstrual cycle or following physiological changes. What matters most is selecting protection designed with women's comfort and well-being in mind.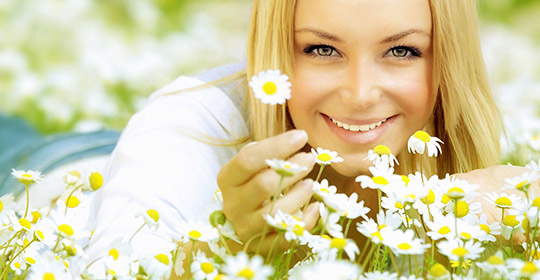 Types of sanitary protection products
Different types of sanitary protection products can be used to absorb the menstrual flow.
Sanitary napkins. Sanitary napkins absorb the menstrual flow and protect undergarments. They can be used with or without other kinds of protection to prevent leaks during heavier periods. Sanitary napkins come in many varieties with specific features (ultra-thin, maxi [thicker], with or without tabs, etc.). You may need to try more than one kind of product before selecting the one that will be just right for you.
Tampons. Tampons are inserted in the vagina to absorb the menstrual flow. As is the case with sanitary napkins, tampons, too, offer different absorbency levels. To reduce the risk of toxic shock syndrome, never leave a tampon in for more than 8 hours. You should choose the lowest absorbency level for your menstrual flow and change your tampon every 4 hours.
The tampon has been around for decades. With recent advances in technology, it is better than ever, making women's lives easier! Available with or without an applicator, tampons are getting smaller, yet more effective. Some tampons expand width-wise, instead of lengthwise, to fit the contours of a woman's body for better protection and extra comfort. Other innovations include a soft covering to facilitate insertion and removal, central channels for faster absorption, and compact packaging for more discretion.
Menstrual cups. Menstrual cups are small, reusable bell-shaped cups made of flexible material (e.g. silicone) inserted in the vagina to collect menstrual flow. It should be emptied and rinsed two to three times a day; it cannot be worn more than 12 consecutive hours without being emptied.
Taking good care of a delicate area!
The female genital area has a delicate balance, especially in women who tend to react to chemical irritants. Discomfort, itching and odour are some of the problems that can arise. No matter the type of protection you choose, remember to always change it regularly throughout the day. This will curb the proliferation of bacteria and help you prevent odour and infections. Unscented products also contribute to a reduced risk of infection.
The versatility of panty liners!
Panty liners fare quite well among the wide gamut of products in the feminine care aisle. They come in an array of styles: thin, short, long, odour-fighting, individually wrapped and designed to fit different types of underwear. In a word, they are versatile products that can be used in several ways to meet the varying needs of women:
Daily vaginal discharge
Light menstrual flow
In combination with a tampon on heavy days
Panty liners not only help you feel fresh, clean and confident, they also protect your delicate undergarments. That's why they are perfect for everyday use. And because it is often worn every day, it is particularly important to consider the hypoallergenic, dye-free and scent-free aspect of the panty liner you decide to use.
Quick tip!
Did you know you can also purchase individually wrapped feminine wipes? They are handy, easy to carry and let you take that feeling of freshness with you everywhere you go! 
Pharmacy services
To discover the full range of feminine protection products available at Uniprix, drop by your local store. Do you have questions on menstruation, pregnancy, contraception or premenstrual syndrome (PMS)? Your pharmacist is there to give you help and advice. Just ask!