It's been said in the past that during their menstrual period, women should rest and avoid exercise. This popular belief from a bygone era is no longer relevant today. Find out why.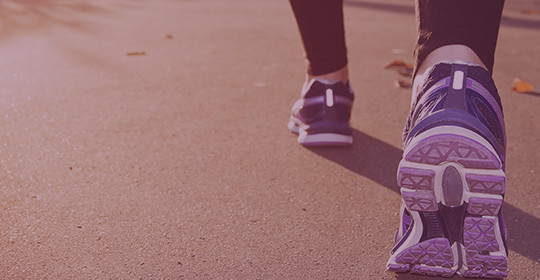 The facts
Here's the good news: there's absolutely no reason to avoid exercise or any sport during your period. Quite the opposite in fact! Working out actually has significant benefits. For instance, by stimulating blood flow and the production of endorphins, it helps to combat and alleviate pain associated with menstrual cramps. 
That being said, it's also true that you might not feel most energetic or at your best during this time of the month. Some women experience varying degrees of premenstrual syndrome (PMS) , characterized by a series of physical, psychological and emotional symptoms that can temporarily put a damper on day-to-day life.
But here again, aerobic exercise is recommended. Taking part in activities like power walking, jogging, swimming or cycling for at least 30 minutes three times a week can prevent and minimize PMS symptoms, not to mention all the other associated health benefits .
Exercise also promotes relaxation, stress reduction and the production of serotonin, a mood-stabilizing hormone. That's pretty useful when your nerves are frayed!
If you experience significant menstrual pain during PMS, choose a more moderate form of physical activity. And if each monthly cycle is unbearable, be sure to see your doctor.
The right sanitary protection
Convinced? All you need to do now is choose the right kind of protection based on the sport or activity you're practising.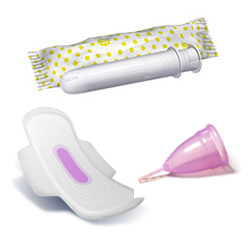 Whether you prefer tampons , sanitary pads  or a menstrual cup , consider the following factors when making your selection:  
Comfort (soft lining to reduce the risk of irritation and flexibility for freedom of movement) 
Absorbency (heavy and sudden flow due to level of effort) 
Leak prevention (protection that fits the contours of your body, pads with wings, etc.) 
Remember to change your sanitary protection right before and after a workout. And, just to be on the safe side, always keep a few extras in your sports bag.
Pharmacy services
More questions about menstruation, PMS, pregnancy or contraception? Your family pharmacist  is there to help! 
Uniprix offers a wide range of feminine protection products. Just drop by your local store for a visit!