How to choose the right sports supplement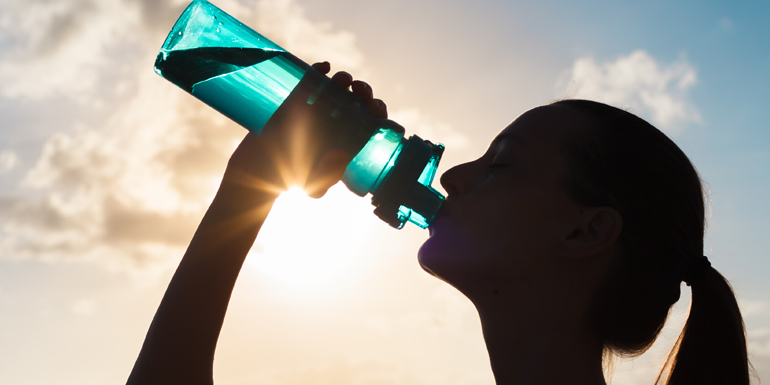 We all know that exercise is great for us, but it can also lead to an increase in our nutritional needs. Dietary supplements can help with this. Find out which one to choose before, during and after a workout.
Before a workout
Two hours before your workout, you want to fuel up on energy that will be readily available for your body. Supplements rich in carbohydrates are your best bet. Energy bars are one very convenient option. Choose a product that's packed with carbs, but low in fat, since fat slows digestion, which, in turn, can delay your body's access to the carbs.
During a workout
For short sessions, you probably don't need much by way of supplementation. During longer workouts, however, you'll want to pack one or more snacks.
The supplement you choose depends on the intensity of the exercise you're doing. If you're able to take a break, go for a dietary bar. If you need to refuel on the go, a sports drink is your best option. You can drink it without breaking your stride and it will give your body the rehydration boost it needs.
In either case – bar or drink – opt for a product that's rich in carbs, but low in protein and fat.  
After a workout
After your exercise session, you need a good dose of protein to aid in muscle repair and recovery. Which type of proteins, you wonder? Those high in leucine (e.g., whey protein), since they stimulate and support muscle recovery after a workout.
If you plan on eating within an hour of exercising, you won't need a dietary supplement. Just make sure you eat a well-balanced meal with good quality protein. 
Otherwise, you'll want to eat a snack. Again, make sure it packs a good protein punch (at least 8 g) to help your muscles and a high dose of carbs for energy. 
Hydration, before, during and after
When expending energy, it's important to stay well hydrated throughout the session, since dehydration can greatly compromise your ability to sustain your performance over time.
There is not a set quantity of water you should drink. Listen to your body's thirst signals and take into account the conditions in which you are exercising. If your activity requires intense effort on a hot day, you'll need to drink more than if you're doing a low-intensity workout in cool weather.
Water is fine for short, low-intensity sessions, but for higher level workouts, consider an energy drink. They contain the carbs you need for energy and electrolytes to make up for depleted levels after a workout.
Pharmacy services
Not sure if the medications you're taking could have an impact on your ability to exercise? Speak with your family pharmacists for answers. They'll be more than happy to help!