Since the end of 2008, Health Canada  has been advising parents not to give children under the age of 6 over-the-counter (OTC) cough and cold medicines. Not only are these products ineffective, they can also cause adverse side effects. In addition, they present a risk of overdose due to misuse or dosing errors.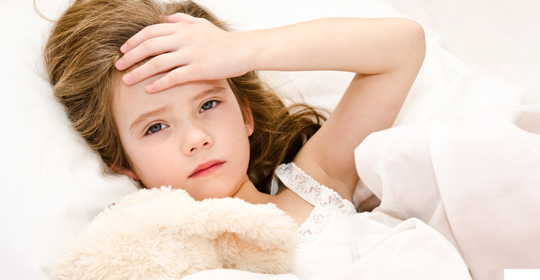 Manufacturers of these products are required to include a warning on their labels regarding the age restriction.
Be careful with children's cough and cold meds – at any age!
Healthcare professionals strongly recommend you follow these guidelines: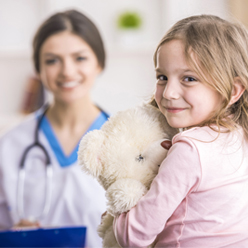 Do not administer cough and cold medicines to children under the age of 6.
Do not give children medicines labelled only for adults, even if you lower the dose.
For children between 6 and 12, avoid using more than one kind of cough and cold medicine at a time. They can contain the same ingredients and their combination could cause side effects or an overdose.
If your child's condition does not improve within 10 days or if symptoms get worse, consult a doctor.
FAQ on contraindicated medicines
If I can no longer administer these medicines to my child under 6, what can I do to ease the symptoms?
A variety of non-medicinal measures can temporarily alleviate coughing and other cold symptoms in children. Here are the main ones:
Encourage them to get adequate rest.
Make sure they drink plenty of fluids to prevent dehydration and keep their throat moist.
Prepare a comfortable environment with an adequate humidity level (45 to 55 percent).
Clear their nasal passages with saline solution and a nasal aspirator – or have the child blow his or her nose. Neti pots and sinus rinses can be used starting at age 3.
In case of fever, sore throat, headaches and muscle pain, children can be given acetaminophen (starting at 4 months of age) or ibuprofen (starting at 6 months) in accordance with dosing instructions indicated on the product label. Never give acetylsalicylic acid (Aspirin) to a child under the age of 18.
Cough and cold symptoms should disappear in 6 to 10 days (but a recent study found that acute coughs can last up to 18 days). If symptoms worsen or last more than 10 days, see your doctor.
Good to know!
A study published in Pediatrics in August 2012 found honey to be effective at alleviating coughs and improving sleep in children with an upper airway infection. Important warning! Honey is not recommended for children under the age of one.  It can cause botulism, a serious, often life-threatening form of poisoning.
Why are Health Canada and healthcare professionals making this recommendation?
In March 2008, Health Canada brought together a group of experts to discuss the safety of pediatric cough and cold products. The group concluded that there was no evidence to demonstrate the safety and effectiveness of these medicines for children under the age of 6.
Can I rely on the labels of cough and cold products currently sold?
Normally, yes. In case of doubt, read the list of ingredients. If the medicine contains active ingredients included on Health Canada's list, do not administer it to a child under 6.
Can I safely administer children's cough and cold medicines to my seven-year old?
If you follow the instructions – for example, by not combining different medicines and by strictly adhering to the dosing information indicated on the label – cough and cold products are considered safe for children between the ages of 6 and 12. Remember, however, that they do not cure coughs and cold. They only temporarily relieve symptoms. Non-medicinal measures can deliver the same results.
Why are certain medicines effective for adults but not for children?
Children are not mini-adults. Their bodies function differently than those of adults. As a result, it cannot be assumed that the same product – in smaller doses – will have the same effect in both. This is why you should never give children medicine made for adults.
Pharmacy services
If you have questions about drug-free ways or natural health approaches to treating your child's cold or cough, speak with your family pharmacists. They're here for you!