Constipation is characterized by difficult or less frequent stool evacuation than normal. Many of us will suffer from occasional constipation one day. Find out the facts about intestinal irregularity. Learn what it is, what the causes are and what are the simple ways to prevent and manage it so that you can get effective relief.
 

What are the treatments for constipation?​

Healthy lifestyle habits are an effective way to prevent and manage constipation. Here are some simple changes to make to your diet and lifestyle:
Drink plenty of fluids, equivalent to 8 glasses of water per day;
Exercise (e.g., 30 minutes of walking per day);
Increase the amount of fibre in your diet (fruits, vegetables, cereals, etc.);
Eat figs or prunes;
Try to go to the toilet as soon as you feel the need;
Avoid prolonged use of laxatives except under the advice of a health care professional.

How do laxatives work?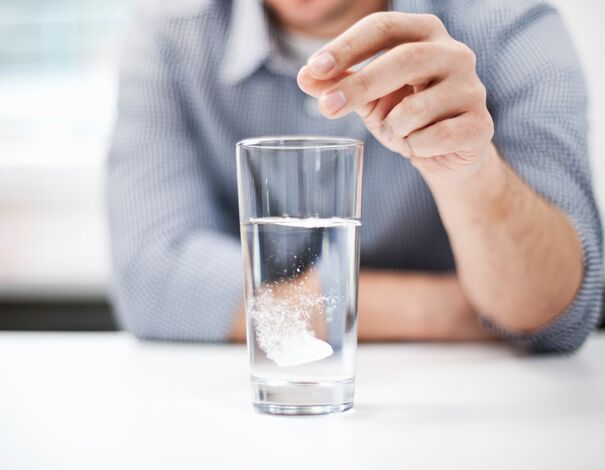 Gradually increases the amount of water that is drawn into the colon, softening stools. Increases the frequency of bowel movements without causing cramps, gas, or bloating. Stools may become more frequent and less solid.
Contain fibre that increase stool size, helping bowel retain water and softening stools. Eating a diet that is high in fibre is important, however, eating too much fibre can cause bloating and excessive gas. It is essential to drink enough water when taking this type of laxative as it could cause constipation.
Increase water content in the intestines and soften stools. They are often associated with a number of adverse effects; prolonged use may lead to electrolyte imbalance.
Allow stools to travel more easily through the intestines by making the stool greasy. They can however cause vitamin A, D, E and K deficiencies.
Increase the amount of water in the colon, allowing stools to pass more easily. However, prolonged use may lead to electrolyte imbalance.
Stimulate the natural contractions of intestinal muscles, allowing stool to move more easily through your colon. They can cause abdominal cramping; frequent use can lead to colonic inertia (a "lazy bowel").
Use laxatives with caution
Many laxatives are sold over-the-counter, but they are not without risk. Prolonged, excessive use of laxatives without first consulting with a doctor can have adverse effects on the digestive system and may lead to dependence.
You should only take laxatives when necessary and for a maximum of seven days in a row. The only exception is "bulk-forming" laxatives, for example, psyllium-based products, which can be used long-term. Nevertheless, in order to enhance their effects, you must increase fluid and water intake.
What are the causes of constipation?
When food passes through the digestive tract, the body takes the nutrients and water it needs. The digested food, in the form of residues, then moves through the intestine through involuntary muscle contractions.

Sometimes there is a slowdown in contractions and the progression of residues is too slow. The longer the residues (stools) remain in the colon (the large intestine), the more the body absorbs the fluids in it, drying out the stools and making their evacuation more painful.
What are the factors that contribute to good digestive health?
Certain factors can affect the normal functioning of the digestive tract:
inadequate hydration;
a diet that's low in fibre;
lack of physical activity;
imbalance in gut flora;
eating certain foods that can cause constipation (e.g. cheese, white rice);
changes in diet;
stress;
pregnancy;
menstruation;
illness;
taking certain medications;
frequently resisting the urge to have a bowel movement.
Speak to your doctor to find out if any of your medications could be causing constipation.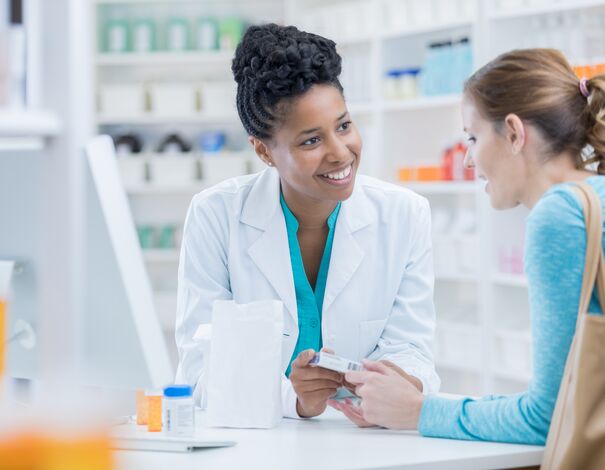 Our pharmacy services
Important - Consult a doctor if:
constipation appears suddenly (and you have not suffered from it before) or is accompanied by blood in the stool, fever, vomiting or severe abdominal pain;
such symptoms may indicate the presence of a serious illness;
constipation persists for more than three weeks. On the one hand, rebellious constipation can lead to complications (hemorrhoids, anal fissures or intestinal obstruction).
 
On the other hand, it may hide a health problem that requires medical care. Would you like to know more about laxatives and their use? Do not hesitate to consult your family pharmacist. He will be happy to help you! If you want to learn more about digestive health, continue reading our related articles:

Dietary Fibres
Probiotics
How to prevent and treat heartburn