With the proliferation of new technologies and communication methods, the need to ensure privacy and protect the confidentiality of personal information has become an important issue.
The healthcare field is particularly concerned about protecting privacy and with good reason, since information about our health is so intimate and personal. This is why laws and regulations have been implemented to protect it.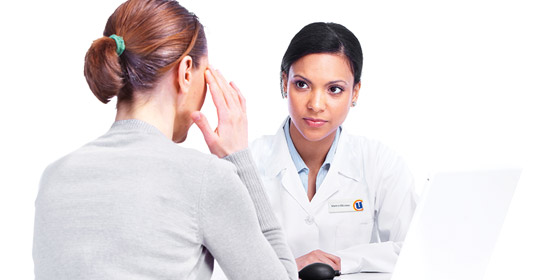 Professional secrecy
All information about patients collected by pharmacists and their support teams (pharmacy technicians, cashiers, etc.) is protected under the principle of professional secrecy.
Professional secrecy is a fundamental right for patients and a duty for pharmacists and their support teams. It means they are legally obligated to preserve the confidentiality of all patient information.
While pharmacists are bound by professional secrecy, the members of their support teams are required, upon hiring, to sign an agreement stating that they will not disclose any information contained in prescription files.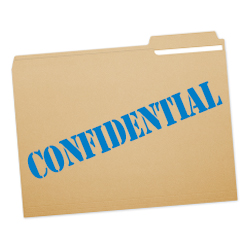 Types of information found in prescription files
Demographic information (address, telephone number, age, insurance companies, credit card number, etc.)
Information about a patient's state of health
History of prescription drug use
Other non-drug treatments
Use of alcohol, nicotine or illicit substances
Allergies and drug side effects
Relevant dietary restrictions
Patient's lifestyle habits
Past history / issues
Contact information of next of kin
We all need to seek the advice of a qualified healthcare professional at one point or another. If you need to discuss a sensitive matter (e.g. personal problem, sexual issue, depression, cancer), you can always request a private consultation. Talk to your pharmacist for professional advice.
Planned for privacy
Private and semi-private consultation areas are available at the pharmacy to facilitate discussion with your pharmacist. For example, someone wishing to talk about emergency contraception or the treatment for a sexually transmitted infection (STI) will find it easier to do so in a discreet location. A quiet area, free of distractions, is also better if you need to discuss more complex matters, such as reviewing your medications with the pharmacist or receiving instructions on using a new medical device.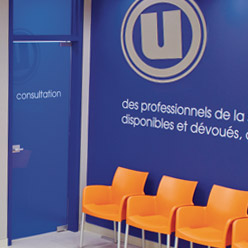 At the pharmacy, privacy is ensured through various means:
Private or semi-private consultation areas
Clearly identified sections of the dispensary set off by barriers or partitions
Background music to reduce the risk of others' overhearing private conversations
Waiting area to avoid crowding at the prescription counter
Enclosed consultation office – increasingly common in pharmacies now
Respecting the privacy of others  
Have you ever been talking to your pharmacist and suddenly felt uncomfortable thinking someone might be able to overhear your conversation? Perhaps because another person was standing too close.
At the pharmacy, make sure you keep an appropriate distance between you and the customer talking with the pharmacist. Do this at both the prescription drop-off and pick-up counters.  If there is a waiting area, use it. The staff will be more than happy to call you when your prescription is ready.
 
Respecting other people's privacy is a small courtesy we all owe one another!
Age and Confidentiality
Before 14 years of age
Children can only access their health records in the presence of their parents or guardians.
From 14 to 18 years
Starting at age 14, young people can request that a healthcare professional not disclose the information contained in their health records, even if the parents or guardians have the right to access this information. The right of the child asking for confidentiality takes precedence over the rights of the parents.
18 years and over
All medical information is confidential and belongs to the patient.
Incapacity
In the event of incapacity, the appointed representative is responsible for the medical file of the person who has become incapacitated.
What exactly is "consent"?
You can authorize your pharmacist to share health information with a third party, such as a loved one or your doctor. In legal terms, this means you waive your right, in whole or in part, to professional secrecy.
This authorization, called "consent," can be written or verbal. This detail will be recorded in your file by your pharmacist. If you consult your pharmacist accompanied by another person, we call this "implied consent"; in other words, you are implicitly authorizing that person to have access to your personal information.
With your consent, for example, your pharmacist will be able to provide your list of medications and issue income tax receipts to a designated person.
You and your pharmacist: A relationship of trust
It is in our best interest to give pharmacists the right information about our health, just as it is their job to ask us the right questions. After all, our health depends on this free exchange of information.
The relationship of trust that exists among patients, pharmacists and their support teams often leads to conversations about personal subjects. At the pharmacy, people share very intimate details about their lives.  
Rest assured that respect, confidentiality and attentive listening are guiding principles in everything your pharmacist does.    
Pharmacy services
Your family pharmacists are accessible health professionals dedicated to protecting your privacy at all times! You can feel confident about speaking with them regarding any health topic.