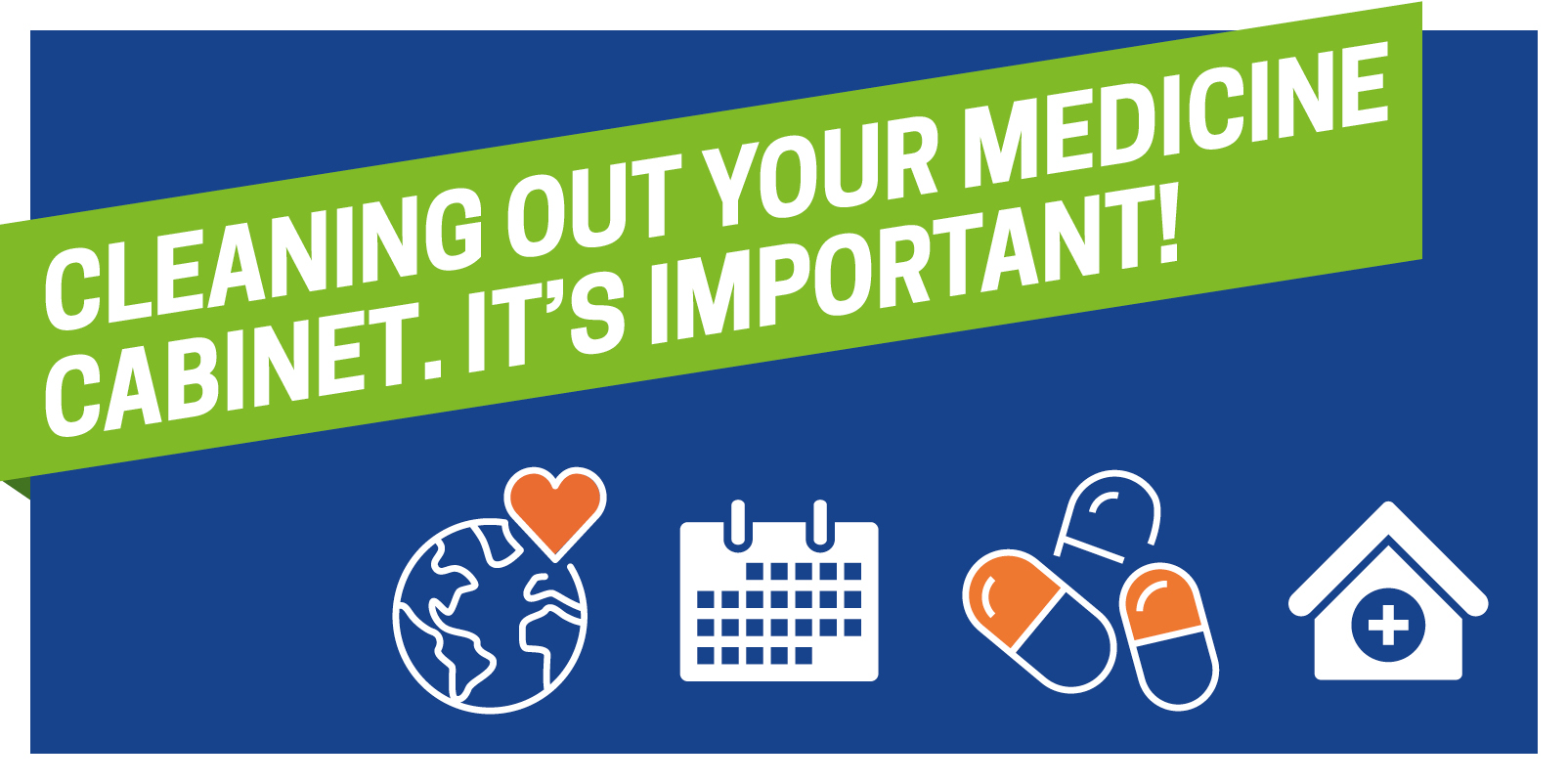 Have you cleaned out your medicine cabinet recently? It is recommended that you check the contents at least once a year, for the sake of your health and that of your loved ones. So, do some spring cleaning to make sure that the contents of your medicine cabinet are in order.
Cleaning it out is important
Besides freeing up space and having your medications and natural products organized, cleaning your medicine cabinet helps you:
get rid of expired medications and keep only those that are still effective;
reduce the risk of error or intoxication by removing medications that are no longer suitable for you;
avoid unnecessary purchases by taking stock of what you already have.
If you are taking prescription medications, make sure you have an updated list of your medications before you start cleaning your medicine cabinet. You can print a list from your online record or request one from your pharmacist.
Keep or dispose?
Gather all the medicines and natural products that you have at home, then put aside those:
that have passed the expiry date (more details below);
that you no longer use (if necessary, compare with your list of prescription medications);
that are no longer in their original container;
whose labels are no longer legible;
whose colour, shape, consistency or smell has changed.
Medications are chemical products that can contaminate the water and soil. They should never be thrown in the toilet, sink or garbage. Instead, take them back to your pharmacist who will make sure that they are destroyed safely.
If you use injectable medications, it is important to dispose of them safely by placing them (as well as the injection device) in the yellow safety container provided by the pharmacy. Also dispose of any expired or unused injectable medications. Return the yellow container to the pharmacy when it is full.
5 tips to keep in mind
Always check the expiry date
Medications should not be used beyond their expiry date. This date is found on the pharmacy label or on the product container, next to the letters EXP. It is usually indicated by the abbreviation of the month (or the number of the month) followed by the year. For example, EXP MAY/2023 means that the product can be used until the end of May 2023.
As long as over-the-counter medications or natural products are unopened, they remain effective until the manufacturer's expiry date. However once opened, medications are less protected and deteriorate more quickly. The following table shows the recommended shelf life after opening a product.
Product Type
Shelf Life One Opened
Solid medications (tablets, capsules, caplets, softgels, etc.)

In a container : 1 year

Individually packaged (blister pack) : manufacturer's expiry date

Liquid medications (syrups)
1 year
Creams, ointments (except for the eyes)

In a tube : 1 year

In a container : 90 days (higher contamination risk)

Eye drops or oinments
30 days (higher contamination risk)
Note: If the manufacturer's expiry date is closer than the recommended shelf life, the expiry date prevails.
Write down the opening date on all eye drops and cream containers
This helps you keep track of when to replace them.
Keep only what you use
There's no point in keeping medication that your doctor has stopped or that has caused you side effects. It won't do you any more good in a few months!
For over-the-counter medications, keep only those that meet a known and recurring need (e.g. painkillers for your headaches).
Only buy a quantity that is proportional to your needs
Bulk quantities may seem more cost-effective per tablet, but only if they are used before they expire.
Keep each product in its original container
To reduce the risk of error, all of your prescription and over-the-counter medications should be kept in their original container, unless you are using a pill box.
Pharmacy services
Your pharmacist is the best person who can inform you about all the prescription and
over-the-counter medications that you use. He or she can also offer you a wide range of services. Don't hesitate to ask for advice.