Attention Deficit Hyperactivity Disorder (ADHD)
We all sometimes have trouble to focus, sit still, or control our impulses. But people with attention deficit hyperactivity disorder (ADHD) struggle with these challenges every day.
What is ADHD?
Attention deficit hyperactivity disorder (ADHD) is a neurodevelopmental disorder, i.e., a disorder related to the development of the brain and nervous system, that affects 5% to 9% of children and between 3% and 5% of adults.
The cause of this disorder is thought to be an imbalance in the brain's chemical messengers that are responsible for attention, impulsivity, memory, motivation, concentration, and alertness. People with ADHD therefore have trouble in these areas.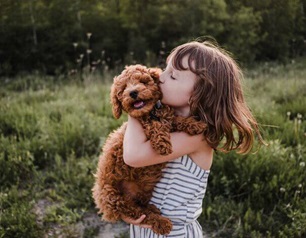 There are three types of ADHD:
Inattentive-type ADHD (I-ADHD), which affects girls more than boys
Hyperactive-impulsive type ADHD, a very rare form of the disorder
Combined-type ADHD, the most common type of ADHD, which includes symptoms of both inattention and hyperactive-impulsive behaviour
It is important to understand that ADHD is neither a disability nor a form of autism, and it does not affect the person's intellectual capacity. However, people with ADHD often have difficulty at school or work and are more likely to drop out before graduating. That's why early detection is key, so the person is provided all the tools they need to develop to their full potential.
Who can suffer from ADHD?
ADHD affects people of all ages, from children to adults, but it is most often diagnosed inschool-aged children, when their symptoms lead to difficulties at school.
While ADHD affects girls and boys alike, girls are often not diagnosed until later, in adolescence or adulthood. Girls are more likely to have inattentive-type ADHD, and their symptoms are more likely to go undetected than those with symptoms of impulsivity or hyperactivity.
Even though symptoms of ADHD generally diminish with age, it is estimated that nearly one-third of children will still have symptoms as adults.
There is also an important hereditary component to ADHD, so if a first-degree relative (father, mother, brother, sister) has been diagnosed with ADHD, there is a greater risk of other members of the family also being affected. In some cases, when a child is diagnosed with ADHD, the presence of the disorder is also identified at that time in one of their parents.
ADHD Diagnosis
An evaluation conducted by a qualified healthcare professional is necessary to pronounce a diagnosis of ADHD, both in children and adults.
This evaluation will include a full medical examination, including an eye exam and hearing test, to rule out the possibility of another health problem.
By way of appointments and questionnaires, the professional (doctor, psychologist, neuropsychologist) will attempt to identify the person's symptoms to confirm whether it is in fact ADHD or another disorder, for example, a learning disorder. They will also assess the impact of ADHD on the person's social relationships, functioning at school (or work), and quality of life, before proposing an action plan tailored to their needs.
For a diagnosis of ADHD to be made, symptoms must have appeared before the age of 12, been present for more than six months, and interfere with the person's quality of life or functioning in at least two spheres of their life, e.g., at home and at school (or at work, in the case of adults).
ADHD symptoms
The symptoms of ADHD are divided into three categories.
Hyperactivity symptoms
The person…
is very restless, regardless of the place and situation.
has problems staying seated for an extended period.
squirms in their seat and often moves their hands and feet.
Talks a lot, often excessively.
Attention deficit symptoms
The person…
is distracted or lost in thought.
often loses objects or forgets instructions for assigned tasks.
has trouble concentrating on one thing for a long period and following explanations or instructions.
starts a new activity without finishing the previous one.
has difficulty getting organized and managing their time and set tasks.
Symptoms of impulsivity
The person…
often talks non-stop and interrupts people.
answers a question before the person has finished asking it.
speaks out of turn and has trouble waiting their turn.
seeks attention and is disorganized.
Consequences of ADHD
We know that ADHD has negative impacts on children and their development. Children with ADHD have problems at school and a hard time making friends. This is why it's important to detect and treat attention deficit disorders as early as possible, to reduce the risk of the child developing low self-esteem or psychological disorders such as anxiety or depression. These problems can lead to isolation problems, delinquency, or addiction.
In adults, ADHD that goes undiagnosed can also have a significant impact on a person's ability to function at home, at work, and in society. For example, studies have shown that adults with ADHD are at greater risk of divorce, have more problems at work, and may earn less because they are less productive. It has also been shown that they are more prone to motor accidents and to receiving traffic violation tickets.
It is important to understand that the intellectual potential of people with ADHD is neither different nor lower than that of others. People with ADHD are often very creative and can become highly accomplished adults.
ADHD treatment
ADHD can't be prevented or cured, but it can be controlled, and its impact can be reduced with the right treatment. Since ADHD is often diagnosed once children are in school, parents, teachers, and other professionals or people who interact with the child will need to play a role in the treatment as well. Treatment may include…
training for parents
strategies to improve the child's behaviour
education programs to help the child in school
medication
Non-pharmacological therapies
Several non-pharmacological therapies can help control ADHD. It's important to try to eliminate not only the symptoms of the disorder, but also all of its repercussions on the person's life (child or adult).
Sessions with a psychologist may be needed to address anxiety, symptoms of depression, or low self-esteem. The psychologist can also help the person to control their impulsive behaviour and improve their relationships with others.
Specialized camps for children with ADHD can be a rewarding experience and an opportunity for them to overcome their social discomfort. Support is available for adults, too, for example, from organizations devoted to ADHD awareness, such as CADDAC.
At school or at work
A good structure at school can help children overcome obstacles associated with ADHD. Daily teacher reports can help parents track their child's progress and see whether treatment strategies are working properly.
For adults who receive a delayed ADHD diagnosis, there are strategies that can be put in place to improve their functioning in the workplace.
ADHD medication
ADHD medication is one tool to help relieve symptoms, but it is never used on its own. Treatment must combine medication and psychosocial intervention.
The medications used most often to treat ADHD are called psychostimulants (amphetamine- or methylphenidate-based). These drugs work directly on the brain's chemical messengers to boost concentration or reduce impulsivity.
While psychostimulants are effective for most people, they can cause side effects such as insomnia, loss of appetite, and weight loss. Various strategies can be employed to minimize these side effects, so be sure to talk to your pharmacist or doctor about them.
Two non-psychostimulant drugs (guanfacine extended-release and atomoxetine) can replace or be used in combination with psychostimulants. They have different side effects from psychostimulants and can therefore be a good option for some people.
In conclusion, ADHD can have consequences on the person's development, learning, and functioning. However, with the right resources, it is possible to reduce its impact and help the person with this disorder thrive and reach their full potential.
Pharmacists, in cooperation with other professionals involved in the treatment of ADHD, are there to ensure that drug treatments are effective and well tolerated. Be sure to reach out to your pharmacist for their expert advice if you have questions or concerns about ADHD medication.
The pharmacy services presented in this section are offered by pharmacist owners who are affiliated with Uniprix. The pharmacists are solely responsible for the professional activities carried out during the practice of pharmacy. These services are offered in participating pharmacies only. Certain fees and conditions may apply.

* The information contained herein is provided for informational purposes only and is not intended to provide complete information on the subject matter or to replace the advice of a health professional. This information does not constitute medical consultation, diagnosis or opinion and should not be interpreted as such. Please consult your health care provider if you have any questions about your health, medications or treatment.