Many of us dream of silky, hair-free legs, underarms and bikini line. Shaving, waxing, plucking and the likes are certainly tasks we could do without! Are you considering permanent hair removal? Here is an overview of the various techniques available on the market today.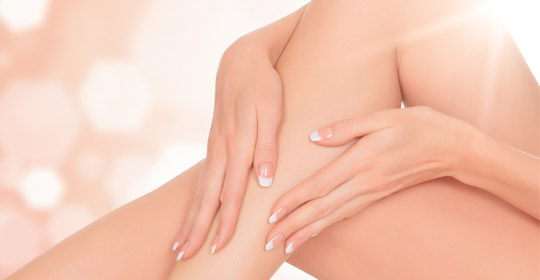 Laser
With laser hair removal, a light beam destroys the unwanted hair by burning its follicle. The waves are absorbed by the hair pigment, known as the melanin. Since each hair has its own growth cycle, it can take from five to six sessions to obtain permanent results.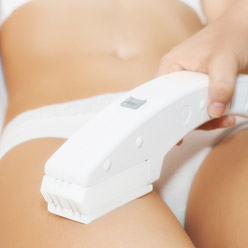 As for the level of pain involved, the pulse of the laser feels like a rubber band snap. However, you only feel the pain when the laser  touches your skin. 
Pulsed light
With this method, the hair absorbs the light and then simply stops growing. You will need to wait at least one week after the first treatment to start seeing the individual hairs fall out. Six weeks later, you will need to return for a second treatment to deal with new growth. 
Pulsed light covers a broader spectrum than laser. Although you will experience a hot, tingling sensation during the session, it is not very painful and passes quickly: from 5 to 15 minutes.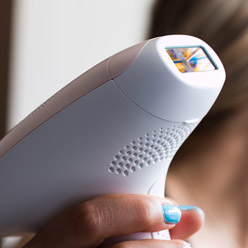 For some areas of the body, you will be asked to shave 48 hours in advance. This is because hair in its growth phase is more responsive to pulsed light. 
Laser and pulsed light are considered photoepilation methods. In most cases, it takes 6 to 8 treatments to achieve desired results. 
Electrolysis 
Electrolysis, the oldest method of permanent hair removal, involves sending an electrical current to the root of a hair through a permanent needle. The method works well, unless you suffer from hormonal imbalance or other health problem. Many sessions are required; treatment can last up to two years.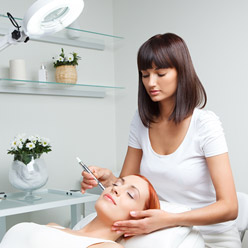 It is suitable for the whole body, but is more commonly used on smaller areas, such as the underarms or upper lip. Given the time and pain involved, electrolysis is gradually losing ground to laser therapy. 
Permanent hair removal right at home! 
Some Uniprix sales locations carry a light-based hair removal system for at-home use. It is ideal for delicate areas, such as the bikini line, but also perfectly suited to larger surfaces, such as the legs. The device is safe and its pulsed light technology has been approved by the FDA. It is also more affordable than professional services.
Pharmacy services 
Before you start investing in permanent hair removal, remember that Uniprix sales locations offer you many other options to get rid of unwanted hair: razors, cold wax, hot wax, depilatory creams, bleaching cream, to name a few. Ask your beauty consultant for help. She'll be more than happy to recommend the product that will be right for you.