The importance of proper makeup removal and cleansing
Many women overlook the importance of makeup removal in their beauty regimen. Yet this key step leaves skin feeling so fresh and clean! In this article, you will learn why, when and how you should remove your makeup and cleanse your face.
Why remove your makeup and cleanse your face?
Makeup removal should be part of your daily skin care ritual because it is good for your skin. Here are the specific benefits:
• It washes away cosmetics , impurities and dirt from the surface of your skin, which could lead to irritation or cause your skin to age more rapidly.
• It reduces the risk of developing pimples, redness, blackheads and other types of blemishes.
• It promotes cellular renewal by eliminating dead skin.
• It stimulates skin's microcirculation due to the massage action.
• It lets your skin breathe.
By cleansing your face well, you will discover the joy of fresh, toned, supple and well-moisturized skin, even if you wear just a little makeup or none at all. As you can see, there are plenty of good reasons to add this step to your beauty routine!
When to do it
Ideally, you should remove your makeup before going to bed and refresh it when you wake up. In the morning, it rids skin of perspiration and sebum accumulated overnight. In the evening, it eliminates cosmetics and the day's traces of pollution and impurities.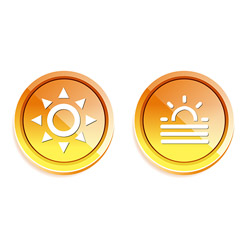 If you have
dry skin
, don't make matters worse by overdoing it. Simply use a gentle cleanser with a neutral pH. Be sure to apply
moisturizer
on a regular basis to help your epidermis remain supple.
How to do it
Before you begin, you should know that regular soap and shower gel should never be used on the face. Such products are too strong and will destroy the skin's protective hydrolipic barrier, causing excessive dryness.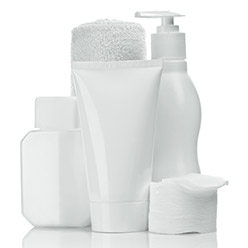 Step-by-step makeup removal
• Wash your hands well.
• Pour a small quantity of makeup remover, micellar water or facial cleanser onto a cotton pad. Of course, some products can be applied directly to wet skin, without requiring the use of a pad.
• Sweep the cotton pad over your face; or lather the product with your fingers (in the case of cleansers applied directly to skin). Avoid harsh rubbing.
• Repeat until your cotton pad comes up free of all makeup and impurities.
• Take a clean, soft facecloth, rinse it under hot water and use it to wipe away any residual product from your face.
• End by applying toner with a cotton pad to top off the cleansing, restore your skin's pH balance and prepare it for moisturizer.
Good to know!
Because the skin around the eyes is particularly thin and sensitive, always use a product that has been created especially for this area of the face. It will eliminate makeup without your having to tug at your
eye contour
. If you use waterproof mascara, you will need an oil-based eye makeup remover.
Pharmacy services
Not sure what your skin type is? Ask one of your beauty consultants. She can give you the information you need and recommend the product that will best work for you.
The pharmacy services presented in this section are offered by pharmacist owners who are affiliated with Uniprix. The pharmacists are solely responsible for the professional activities carried out during the practice of pharmacy. These services are offered in participating pharmacies only. Certain fees and conditions may apply.

* The information contained herein is provided for informational purposes only and is not intended to provide complete information on the subject matter or to replace the advice of a health professional. This information does not constitute medical consultation, diagnosis or opinion and should not be interpreted as such. Please consult your health care provider if you have any questions about your health, medications or treatment.