Sunbathing is never a good idea. Even if you just tan, without burning, the sun's ultraviolet rays can cause lesions that accelerate skin aging and increase the risk of developing skin cancer. Your best strategy is always to use effective sun protection. But if you've gotten a little bit too much sun, proper after-sun care can be a lifesaver.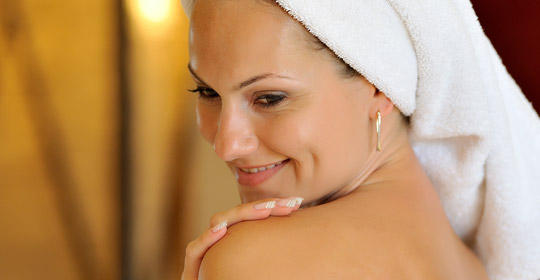 Tanning and sunburns – your skin's cry for help! 
Tanning
As you know, tanning is not without risk. Not only does it cause invisible damage, it also dehydrates your skin, leaving it less supple, less silky soft. 
The damage is done? You can always use after-sun skin care products. They're full of soothing active ingredients that can:
•    Thoroughly moisturize and nourish skin
•    Prevent dryness and irritation
•    Soothe burning and redness 
Sunburns
A sunburn is actually a kind of skin injury. It can cause discomfort, pain and itching in the short term, as well as long-term damage. Skin can also crack and peel. As with all burns, healing time varies. 
Products available at the pharmacy can help ease sunburn symptoms. In some cases, you may need a product to prevent infection or you might even have to dress the burn. Lukewarm baths, cool compresses and pain relievers (e.g. acetaminophen or ibuprofen) can also help. Avoid using soap on the affected areas, since it can cause irritation.
To learn more on caring for a sunburn, consult your family pharmacist. 
Pharmacy services
For information and advice on sun protection and after-sun products, speak with your beauty consultant.