Some women like to stay away from the sun and show off a porcelain complexion, while others opt for a golden glow. Can you get a beautiful sun-kissed hue without exposing your skin to the sun and all its harmful effects? Absolutely! Here's how.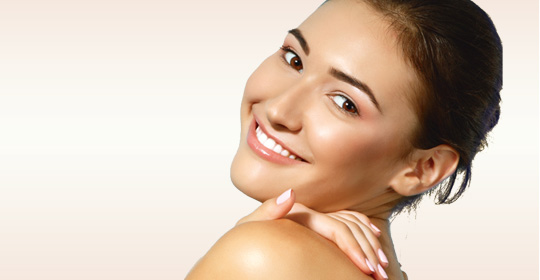 Tinted day creams
Tinted day creams are more of a skin care item than a makeup product. First, they hydrate, then they enhance the tone of your complexion. Some even boast other great qualities, such as anti-aging or firming properties.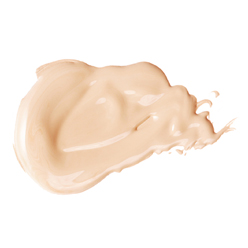 Self-tanning moisturizers
Self-tanning moisturizers, which work best when applied at night, combine integral moisturizing and gradual natural tanning. In certain dermo-cosmetics, the healthy glow they impart is a result of the Maillard reaction.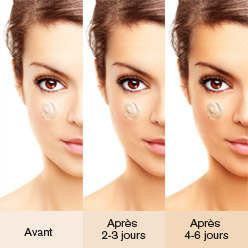 The Maillard reaction involves a chemical interaction between the sugar (e.g. erythrulose) and amino acids contained in the product, resulting in a golden hue. Thanks to its great moisturizing properties, this latest generation of ultra innovative products prevents skin dehydration, a problem commonly associated with earlier self-tanners.
The cream should be applied once or twice a day depending on the intensity of the tan you want. Results can generally be seen after 2 to 3 days and peak at about days 4 to 6. What you get is well-hydrated skin and a smooth, golden, streak-free tan much like the one produced by sun exposure. And since the Maillard reaction occurs on the surface of the skin, the tan fades approximately 10 days after ceasing application.
BB creams
Generally speaking, BB creams are primers with a moisturizer. These multi-taskers can enhance and even out the complexion, correct tiny flaws, protect skin from UV rays and even fight the signs of aging. Some are meant to be used solely as a primer, while others work well as a foundation.
Complexion enhancers
Complexion enhancers contain light reflecting agents that illuminate the complexion. They even it out, mask imperfections and add radiance, for a sheer finish. Use them alone, under foundation or with a hint of loose powder for a nude, matte effect. 
Makeup
Makeup, of course, is a great way to get luminous skin with a hint of bronze. Think foundation, bronzing powder, iridescent blush and gloss.   
To learn how to create a healthy glow using makeup, watch this beauty video.
Self-tanners
Finally, traditional self-tanners are another option for women who might not be big fans of makeup. Just select the formula you prefer (gel, lotion, spray, towelettes, etc.) and carefully follow the instructions. Depending on the concentration of dihydroxyacetone (DHA), you can get either gradual results or an instant glow.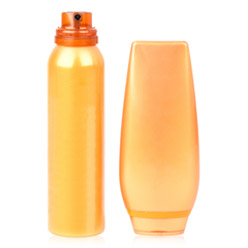 Pharmacy services
Do you have questions about the various products presented here? Talk to your Uniprix beauty consultant. She will be more than happy to help!
Looking for more helpful health and beauty tips? Interested in receiving special offers? Click here and sign up for our newsletter today!