Did you know that perspiration is completely odourless? The unpleasant odours are actually the result of bacteria on our skin coming into contact with sweat.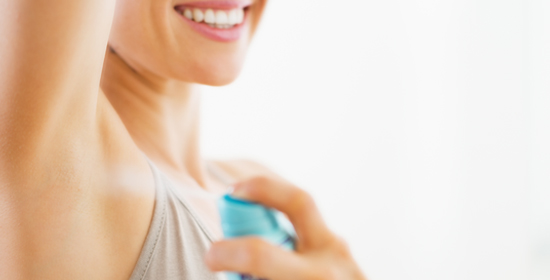 Perspiration cannot be eliminated altogether, but by using deodorant or antiperspirant, most people can keep wetness and odour in check. 
What's the difference between antiperspirant and deodorant? 
With the wide selection of products lining drugstore shelves, choosing the right one can be a daunting task, not to mention that the terms used to describe these products can be confusing. Here is how to tell them apart.  
Antiperspirant: Antiperspirants contain an aluminum-based compound that gets absorbed by the skin, constricting the sweat glands. This, in turn, helps to control perspiration and odour. Their effect is temporary and they usually contain a fragrance to mask body odour. 
Deodorant: Deodorant contains antibacterial, acidic or salty ingredients that reduce the number of odour-causing bacteria. Most deodorants are also formulated with a fragrance to cover up the smell of perspiration. 
In sum, antiperspirants help control wetness, while deodorants neutralize odour. So to select the right product, you need to know which issue you would like to address.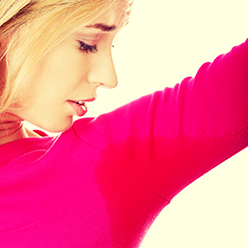 There are many products that contain a combination of both antiperspirant and deodorant ingredients. These are actually the ideal solution for most people. 
You'll also find some deodorants and antiperspirants formulated with moisturizing ingredients to soothe sensitive skin and others with hair growth inhibitors to minimize the return of underarm hair or softening agents to make hair less visible, etc. You have many options to choose from!
What about specific needs? 
The personal care aisle and dermo-cosmetic centre of your local Uniprix feature many different lines of deodorants, either scented or unscented, for various skin types and skin care needs. 
Some products are hypoallergenic and made especially for sensitive skin. They are free of alcohol, aluminum salts, parabens and fragrance, while others are made of only natural ingredients. You'll also find the alum stone, which has astringent, antiseptic and antiperspirant properties.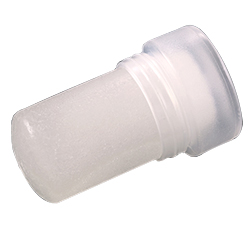 A number of products are also made specifically for people with a severe perspiration problem. These antiperspirants and deodorants are usually labelled "therapeutic" or "clinical" and deliver stronger protection. For best results, you should apply them on clean underarms before bed.
If you suffer from hyperhidrosis, however, even the above-mentioned products may not be strong enough for you. In such cases, you will need special over-the-counter products formulated for this very problem. Ask your family pharmacist for more information.
Spray, stick, cream or roll-on? 
In addition to the various formulas offered, antiperspirants and deodorants come in many different forms: spray, stick, cream or roll-on.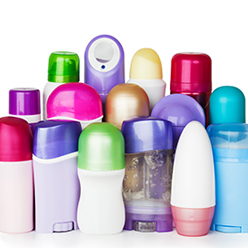 The ultra-convenient next-generation deodorants and antiperspirants in spray form dry on contact, leaving no residue behind for a cleaner, fresher feel. Some even provide 48-hour protection. 
Soft and dry to the touch, stick products have a wide application surface and offer great coverage, making them a good option for people who perspire a lot. 
Cream formulas are alcohol free, gentle on skin and allow precise application. Perfect for sensitive skin or after shaving or waxing. 
Roll-on deodorants and antiperspirants are convenient, precise and cover skin with a thin coat of product that dries quickly without staining your clothes.
Any link with breast cancer? 
In response to popular reports, the Canadian Breast Cancer Society has clearly stated that several reliable studies have been conducted to demonstrate that the use of antiperspirants and deodorants does not constitute a risk factor for breast cancer.
Pharmacy services
Before choosing the product that will be right for you, visit your local Uniprix and speak with your dermo-cosmetic consultant or family pharmacist.