Coming clean with beauty
Beauty is no exception when it comes to caring about our health and about the environment. Just as the food industry previously, the beauty world is now abuzz with labels such as "natural," "green," "organic," and "clean." But what do those mean?
Seeing through the trends
Natural beauty has always been associated with the iconic girl-next-door image: little or no makeup, sweet freckles, and flowing, air-dried hair. It can also refer to the contents of beauty products. Natural ingredients are not necessarily safe for the skin, however. For example, some natural fragrances and essential oils can irritate the skin.
And while a product can be formulated with only organic ingredients, be sustainably sourced, and contain no preservatives, it can still contain irritants or alter the pH balance of your skin.
Enter a new category: clean beauty, which refers to non-toxic beauty. For a product to be considered clean, the ingredients label must contain only safe, non-toxic ingredients. If you're going to apply a product directly to your skin, you should be able to do so without risk to your health. Clean beauty products aim to eliminate as many toxins as possible from our beauty routine.
The various labels are not necessarily mutually exclusive. For example, clean beauty can be organic, but it's not a requirement, as long as the ingredients are safe. It can contain preservatives, as long as they're non-toxic. Conversely, if a clean beauty product contains animal products (e.g. beeswax) it's not considered green, even though it's clean and non-toxic.
Knowing what to look for
So how can we know if a product is "clean"? Begin by looking at labels. If a product label clearly lists all its ingredients, that's a good start.
If you are lloking for a 100% Clean Beauty routine, avoid the following ingredients: sulfates, parabens, formaldehydes, phthalates, talc, mineral oil, aluminum compounds, ethoxylated agents, refined petroleum, hydroquinone triclosan, silica, and oxybenzone.
The latest: clean clinical beauty
A new skincare trend is now emerging: clean clinical beauty. In this instance, manufacturers focus on the use of both natural and biocompatible synthetic ingredients in order to create non-irritating formulations at ideal pH levels. They also avoid using ingredients such as silicones, chemical screens, sodium lauryl sulfate, drying alcohols, essential oils, fragrances, and dyes.
SPOTLIGHT: Klorane Organic Cornflower Line
Adopt a new Clean Beauty routine that will illuminate your skin from the moment you open your eyes in the morning. Even the most sensitive eyes will appreciate the soothing properties of pure, and safe cornflower water.
Discover the four natural and vegan beauty care products, combining organic cornflower and botanical hyaluronic acid, 100% made in France, locally sourced.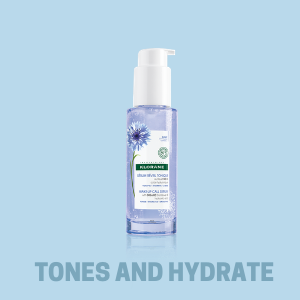 Step 1 | WAKE UP CALL SERUM:
Embrace the morning with this deeply moisturizing serum. Properly toned and hydrated, your skin will be softer and smoother.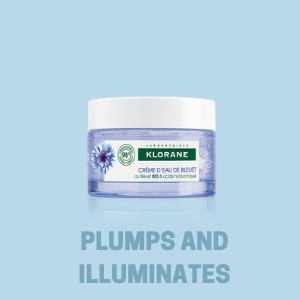 Step 2 | CORNFLOWER WATER CREAM:
Formulated with 98% natural origin ingredients including botanical hyaluronic acid and natural glycerin, the Cornflower Water Cream is a soothing and moisturizing treatment for revitalized skin. Use it in the morning to hydrate your skin and make it denser and more luminous for up to 24 hours.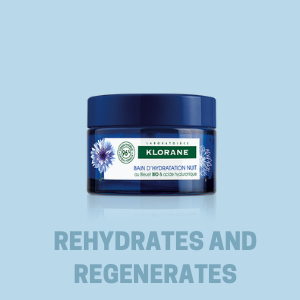 Step 3 | WATER SLEEPING MASK:
The perfect hydration booster. Naturally infused, this balm works in two ways: apply it sparingly during your morning beauty routine, or more lavishly at bedtime to boost its active properties. It will replenish your skin and revitalize it overnight, for a perfectly rested look in the morning.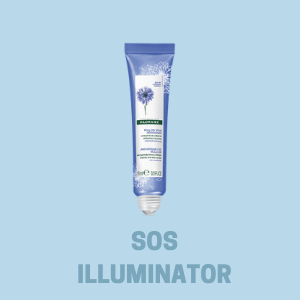 Step 4 | Anti-Fatigue Eye Roll-On:
An anti-fatigue eye treatment care for sensitive eyes and contact lens wearers. The triple-action formula visibly reduces puffiness and dark circles. The illuminating eye contour treatment reduces the daily signs of fatigue instantly and has a long-lasting effect. The rollerball tip provides a massage that maximizes overall benefits.