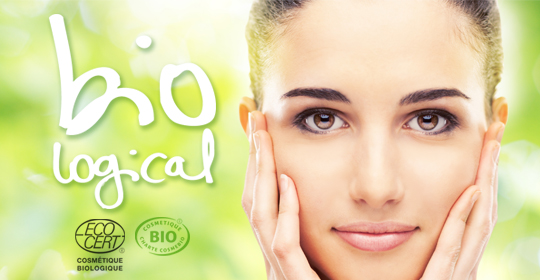 Offered exclusively at Uniprix, Bio Logical is a collection of organic skincare products for the body and face. It hails from Europe and features three different lines of cool, innovative products and a slogan that says it all: "Hip, hype and fun!" Discover them here!
Fun, easy and effective!
The Bio Logical philosophy is simple: to leave the beaten path traced by traditional cosmetic companies by proposing innovative skincare products that are:
Fun… because taking care of ourselves should always be a pleasurable experience!
Easy… no complicated routine! Just follow your needs and mood. 
Effective… due to proven formulas enhanced in the lab for greater efficiency and composed of natural, organic ingredients, such as Argan oil, shea butter, honey and aloe vera, all recognized for their beneficial cosmetic properties
Organic and responsible
Bio Logical is founded on the premise that the natural ingredients which nourish our bodies from the inside can also nourish our skin from the outside. All products have been certified by two major European certification agencies, Ecocert and Cosmebio.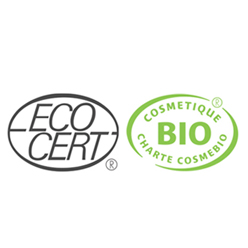 To obtain organic certification, products must meet many criteria, including the following composition standards: 
They must contain at least 95% of natural or naturally derived ingredients.
At least 95% of the botanical ingredients must be organically grown. 
At least 10% of all ingredients must be organically grown. 
With Bio Logical, depending on the product, 98 to 100 percent of ingredients are naturally derived and 10.3 to 100 percent of ingredients are organically grown – not to mention that all products are free of parabens, sulfates, phthalates, pesticides, chemical fertilizers, GMOs, petroleum derivatives and detergents. 
Product packaging is not only kept to a minimum, it is also entirely recyclable and made of partially recycled materials. And of course, the products have not been tested on animals. 
Invigorating, soothing and delectable skincare!
So fresh!
Available in a refreshing foam, exfoliating or gel texture to cleanse and tone the face and body, for a fresh burst of clean!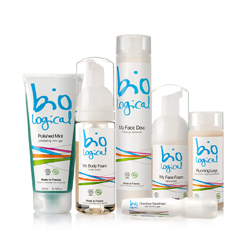 Rose water, sweet orange water, aloe vera, essential oil of sweet orange and blueberry extract are just a few of the natural ingredients that will clean, moisturize and soothe your skin.

So soft!
Facial care products with a creamy, silky smooth texture to deliver gentle hydration and leave skin supple and glowing!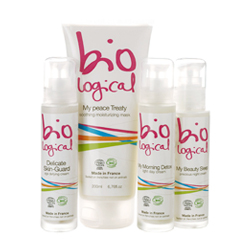 Extracts of plankton, raspberry, bamboo, water lily, shea butter and precious oils (Argan, macadamia, prickly pear seed, borage and linseed) help to prevent aging, while moisturizing skin and protecting it from the elements.
 
So delicious!
With their fruity or spicy texture, these delectable products will deliver hydration, suppleness and softness to the entire body or to specific areas.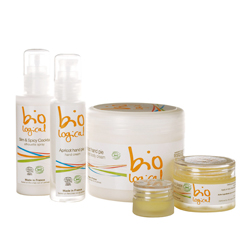 Extracts of brown algae, ginger, apricot oil, Argan oil and shea butter give skin the nourishment, hydration and comfort it craves. Plus, there's an anti-cellulite spray!
Pharmacy services
Interested in trying Bio Logical? Drop by your local Uniprix and speak with your beauty consultant. She'll be more than happy to recommend the product or products you need! 
Looking for more helpful health and beauty tips? Interested in receiving special offers? Click here and sign up for our newsletter today.