Looking for healthy, supple, silky soft hair without a frizzy lock in sight? We have the answer! Hair oils are multitasking miracle workers that should be part of everyone's hair care routine. Let's learn more about these must-try hair elixirs.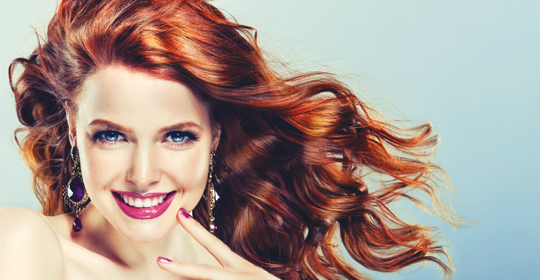 The many virtues of these wonder oils
Hair oils protect, repair, nourish and tame hair, leaving it more beautiful. You'll find them as stand-alones or combined with other hair care products, much to the delight of your tresses, whether you have healthy, dry, brittle or even oily hair. Believe it or not, some actually have oil-regulating properties! Here is a summary of the various hair oils and their benefits.    
How to use them
There are various ways to get the most from your hair oil.
As a daily treatment: Warm up a few drops between your fingers and spread through damp hair from mid-length to the ends. Style as usual.
As a mask: Before shampooing, work the product into your hair, massaging it well into each strand. Wrap your hair in a warm towel. Wait 10 to 20 minutes and wash your hair with your regular shampoo.  
As a finishing product: Add to hair after styling for extra softness and shine.
Pharmacy services
For more information on hair oils, talk to your beauty consultant!