You're standing at the counter of your favourite cosmetic label, feeling slightly overwhelmed, as you wonder which shade of eye shadow will best enhance your eyes. Don't fret, help is here! Follow these quick, easy tips and you're sure to make the right choice!  
Opposites attract!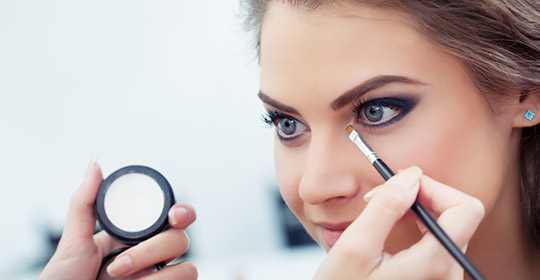 The secret to matching your eye shadow with your eyes is to select shades that complement or, if you prefer, contrast, with your iris. When it comes to eye shadow, opposites attract!  
The colour wheel below is a great tool to help you in your quest for the perfect hue. It lets you see, at a glance, which shades – and their many undertones – will really make your eyes come alive.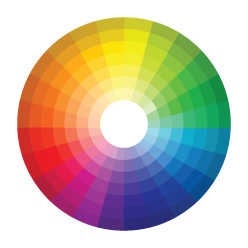 Blue, green or brown eyes – to each their colour palette!
Eye shadow comes in an almost infinite variety of hues and shades, which makes selecting the right one a daunting task. To help you make heads or tails of it all, here are a few guiding principles to remember.
Do you have blue eyes? Choose colours in this palette:
Plum
Violet
Copper
Orange
Purple
Burgundy
Do you have green eyes? Choose colours in this palette:
Coral
Copper
Orange
Golden
Bronze
Beige-yellow
Earth tones
Do you have brown eyes? Lucky you! Almost every shade will look fabulous on you. For optimal results, choose colours in this palette:
Pink
Blue
Plum
Violet
Turquoise
Emerald
Charcoal
Good to know! Shades that are the same as your iris should be avoided at all costs. They'll make your eyes look totally washed out! 
Pharmacy services
Need assistance finding the colour that will make you shine? Talk to your Uniprix beauty consultant. She knows all the products well and can point you in the right direction!