Want to learn THE technique that will get you luscious lips? It's easy. So what's the secret? Preparing your lips and using a lip liner. Don't forget that a flaming red will instantly give you a glamorous look. Here's how!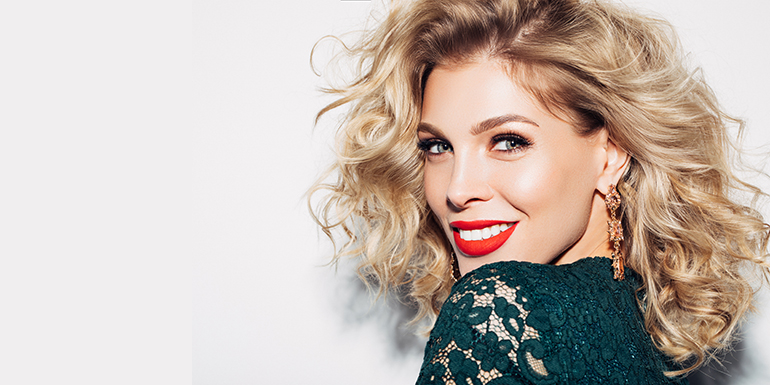 Step 1: Prep your lips
Start by removing all the dead skin from the surface of your lips. How? Just use a gentle exfoliating product for the face. The results will be silky smoothness all the way!
Then, apply a thin layer of foundation. This will hide any imperfections in the contour of your mouth and even out the colour of your lips.
End with a touch of pressed powder to extend your lipstick's staying power.
Step 2: Line your lips
Using a well-sharpened lip liner, trace the contour of your lips. Make sure the shade of your pencil is the same as the colour of your lipstick. For even easier application, choose a lip liner that matches the colour of your bare lips. Once you have lined the contour of your mouth, apply your lipstick.
Good to know!
To get a plumper pout, some women make the mistake of lining outside the natural contour of their lips. Don't! The best way to emphasize thin lips is to select a soft shade of lipstick. Avoid purples, burgundies and magentas, since dark hues tend to make lips look smaller.
Step 3: Add shine
For a glowing smile and full lips in a flash, add a touch of sheer gloss to the centre of your lips. This will attract light in just the right places. The end result will be absolutely fabulous!
Beauty tip
You've opted for a vibrant lip colour or gloss? Make sure you choose a more neutral shade for your eyes. The golden rule in make-up is that you should emphasize either your lips or your eyes, but never both!
Pharmacy services
Need help finding products that reflect your style and suit your complexion? Drop by and see our beauty consultants! They are there to assist you!